Arne Jacobsen
VOLA belongs to the generation of design icons from the Golden Age of Danish Design. The first VOLA taps and mixers were designed in 1968 by Arne Jacobsen.
During his long career, architect Arne Jacobsen designed some of the finest buildings and industrial products of the 20th century.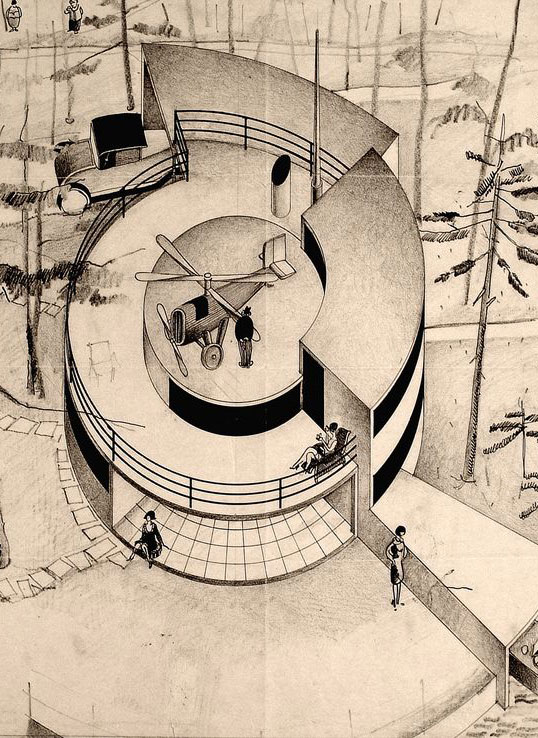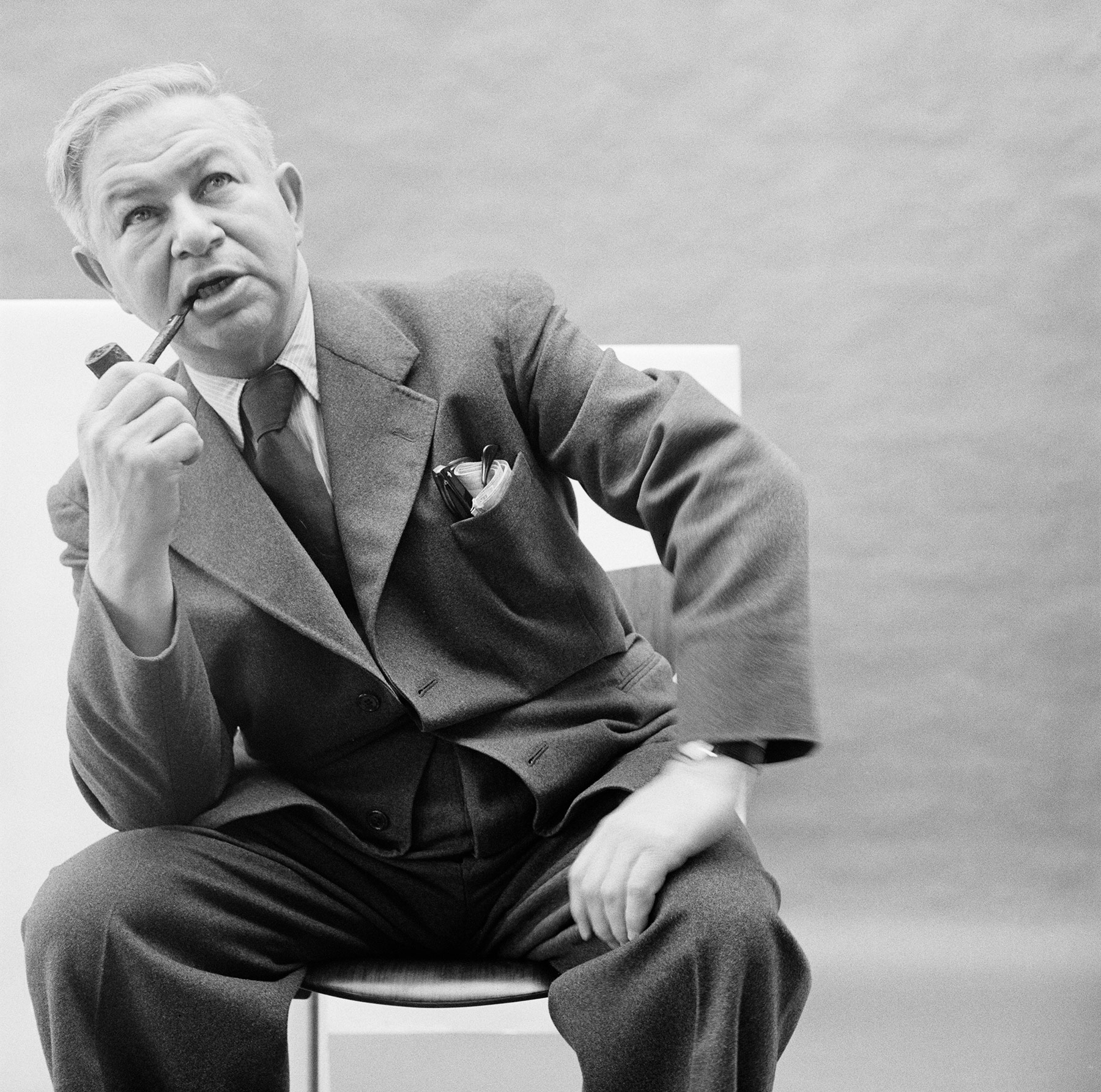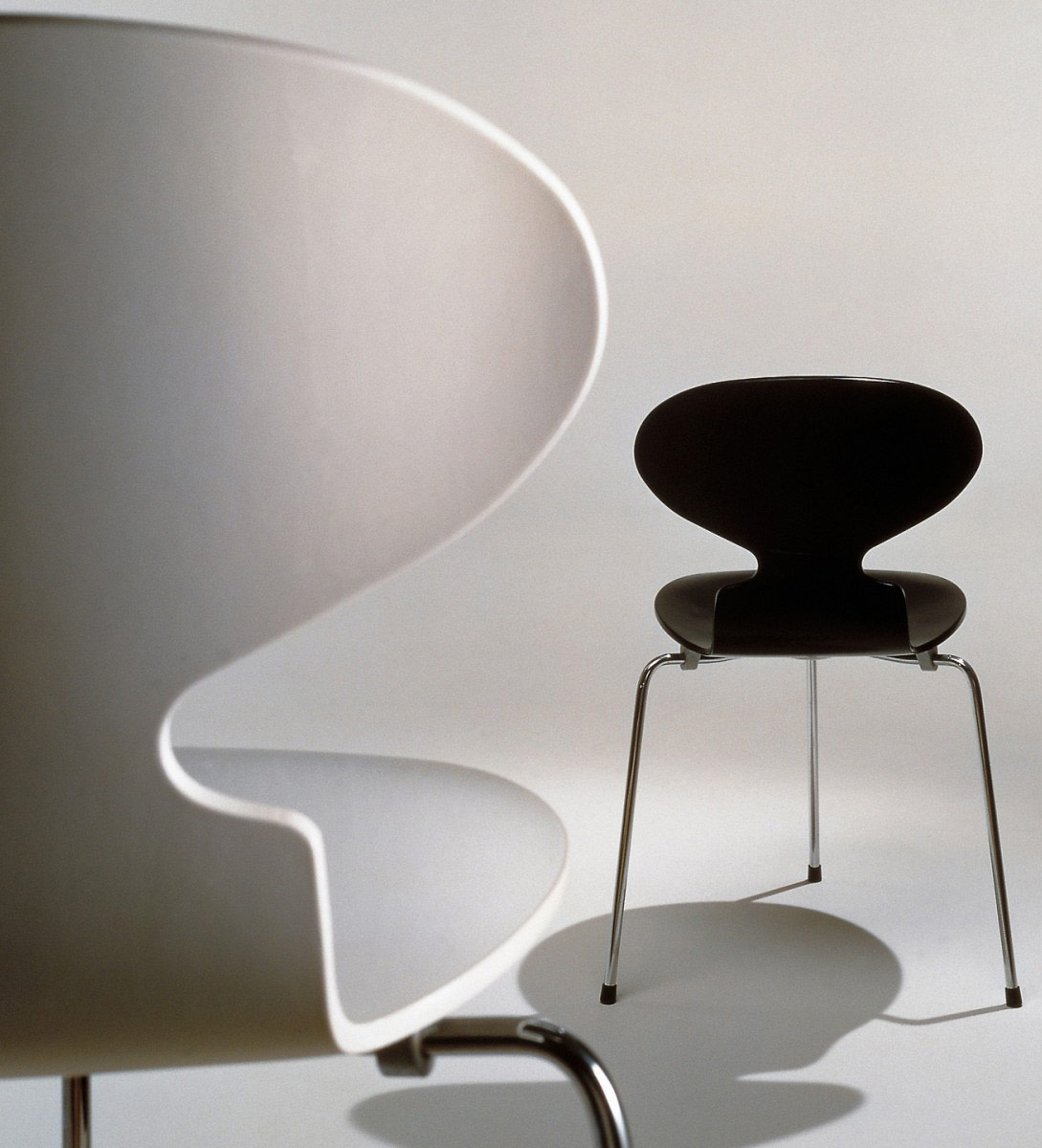 National Bank of Denmark
Shortly after Arne Jacobsen won a competition in 1961 for his design of the National Bank of Denmark he was contacted by the owner of VOLA A/ S, Verner Overgaard, who introduced his proposal for a new type of wall-mounted mixer tap. He imagined a design where all the mechanical parts of the mixer are hidden leaving only the handles and spout exposed, for the time a completely new concept.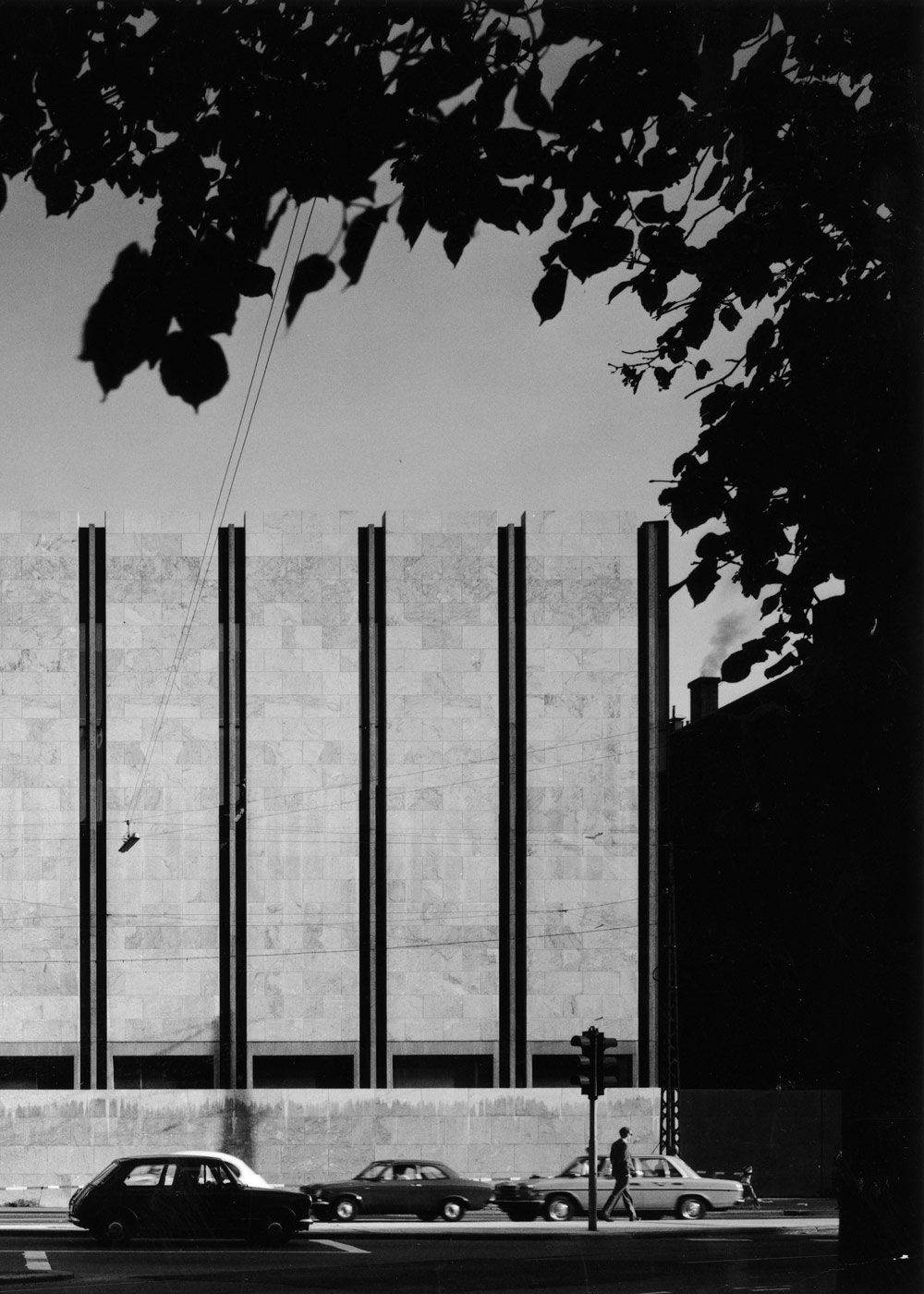 Verner Overgaard
Verner Overgaard understood the importance of industry and craft. The collaboration with Arne Jacobsen combined form and function, craft and modularity, to create a timeless design ethos. Their new built-in tap concept attracted instant international acclaim.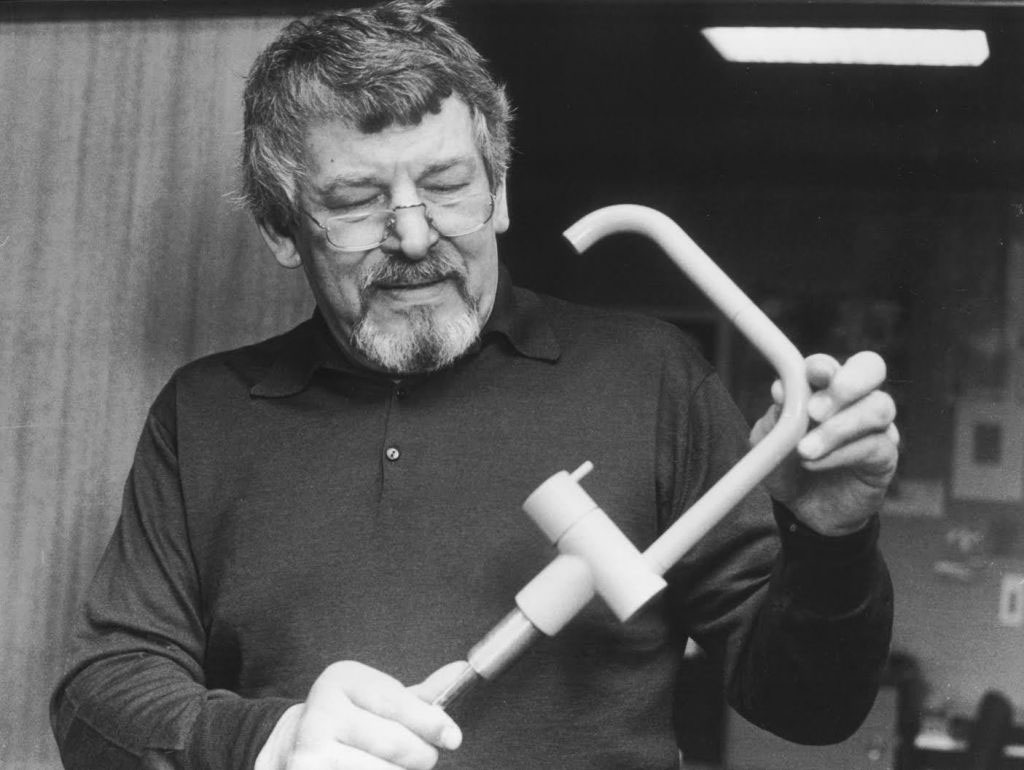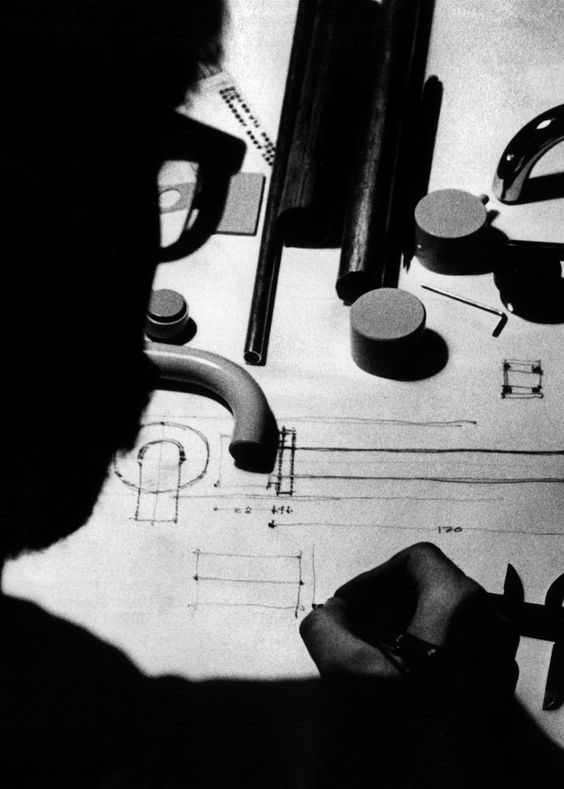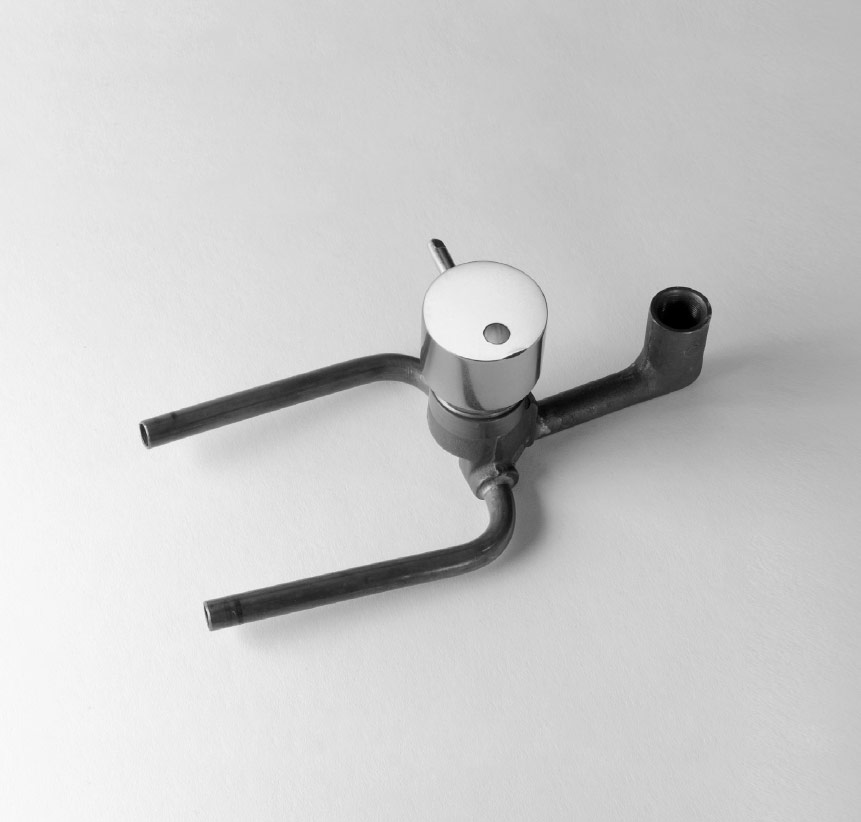 111
Designed in 1968, the first VOLA mixer, the 111, is the essence of Arne Jacobsen's pared back form, a circle within a circle, bisected by a simple line.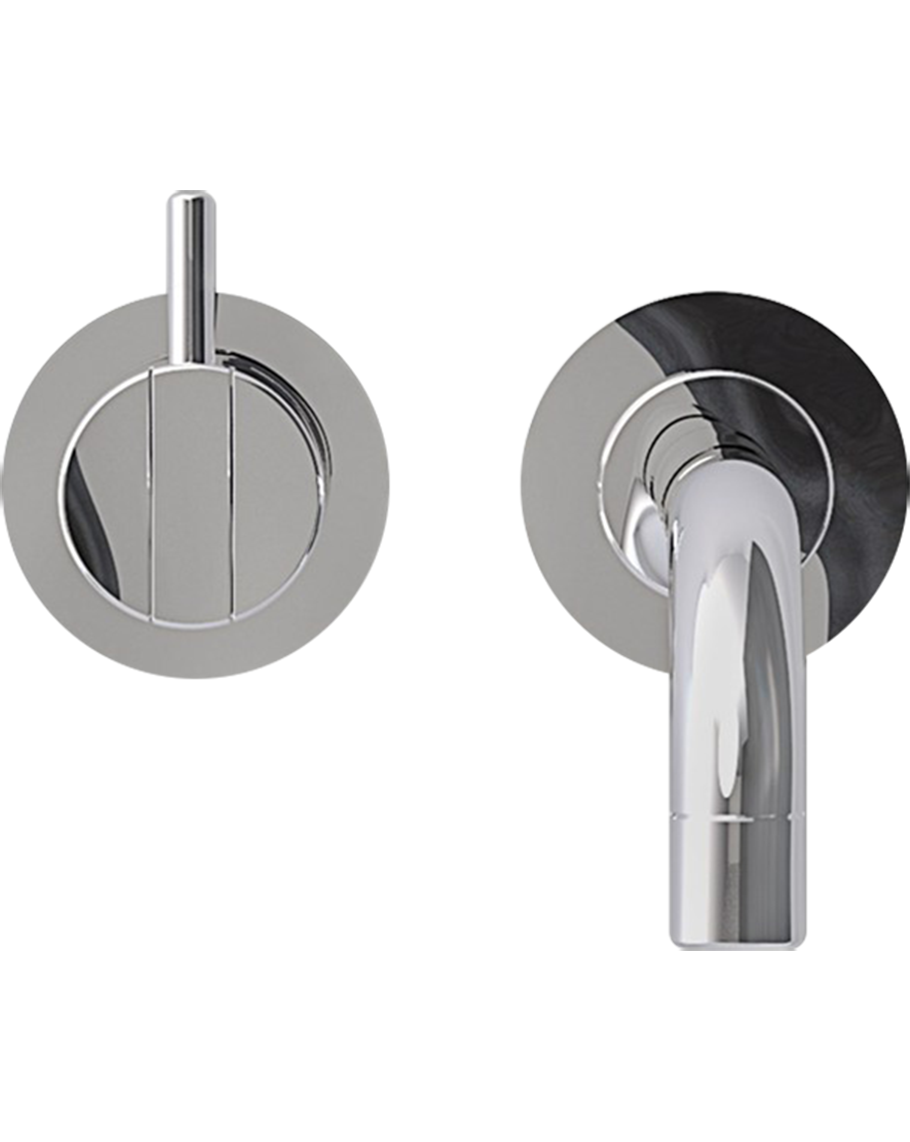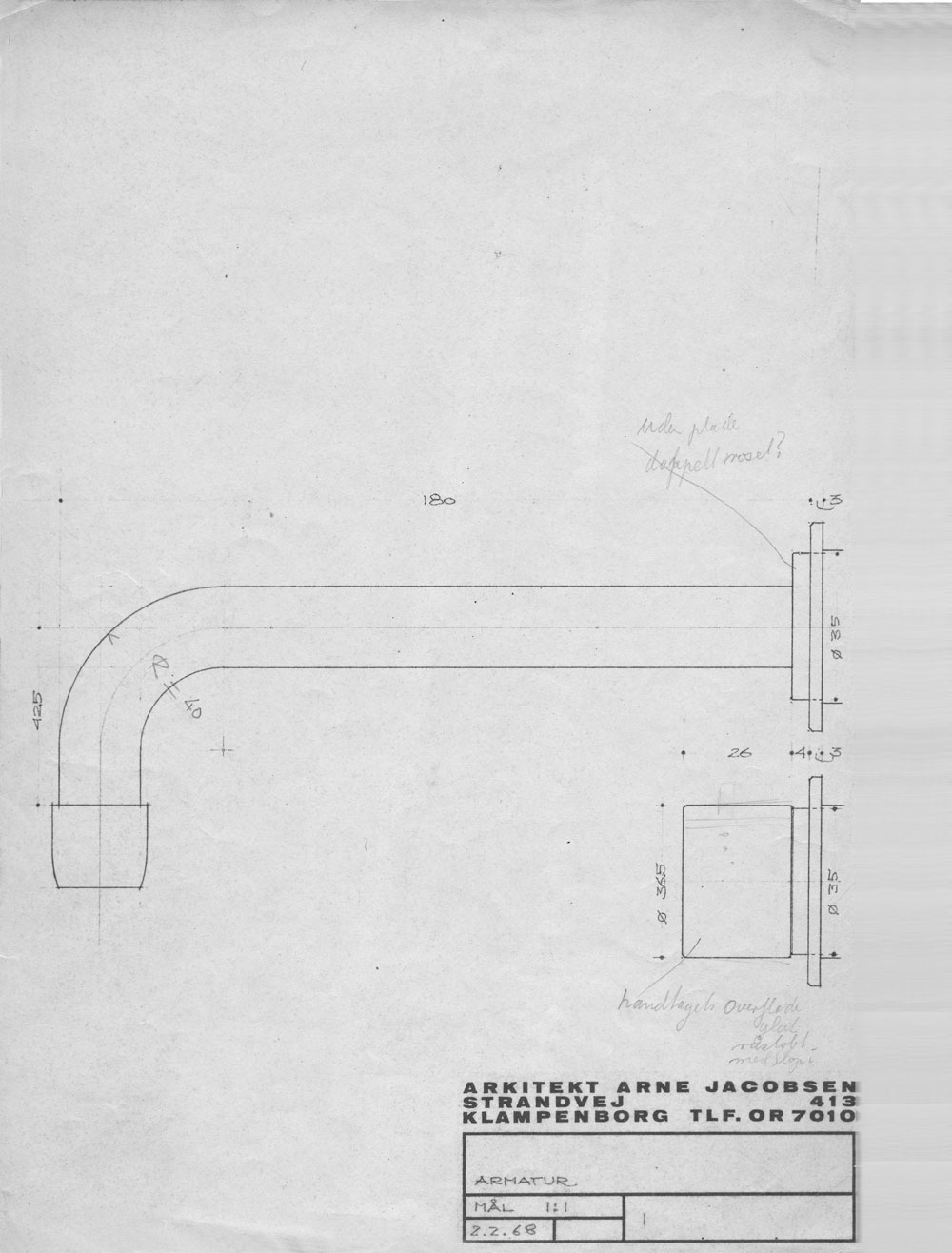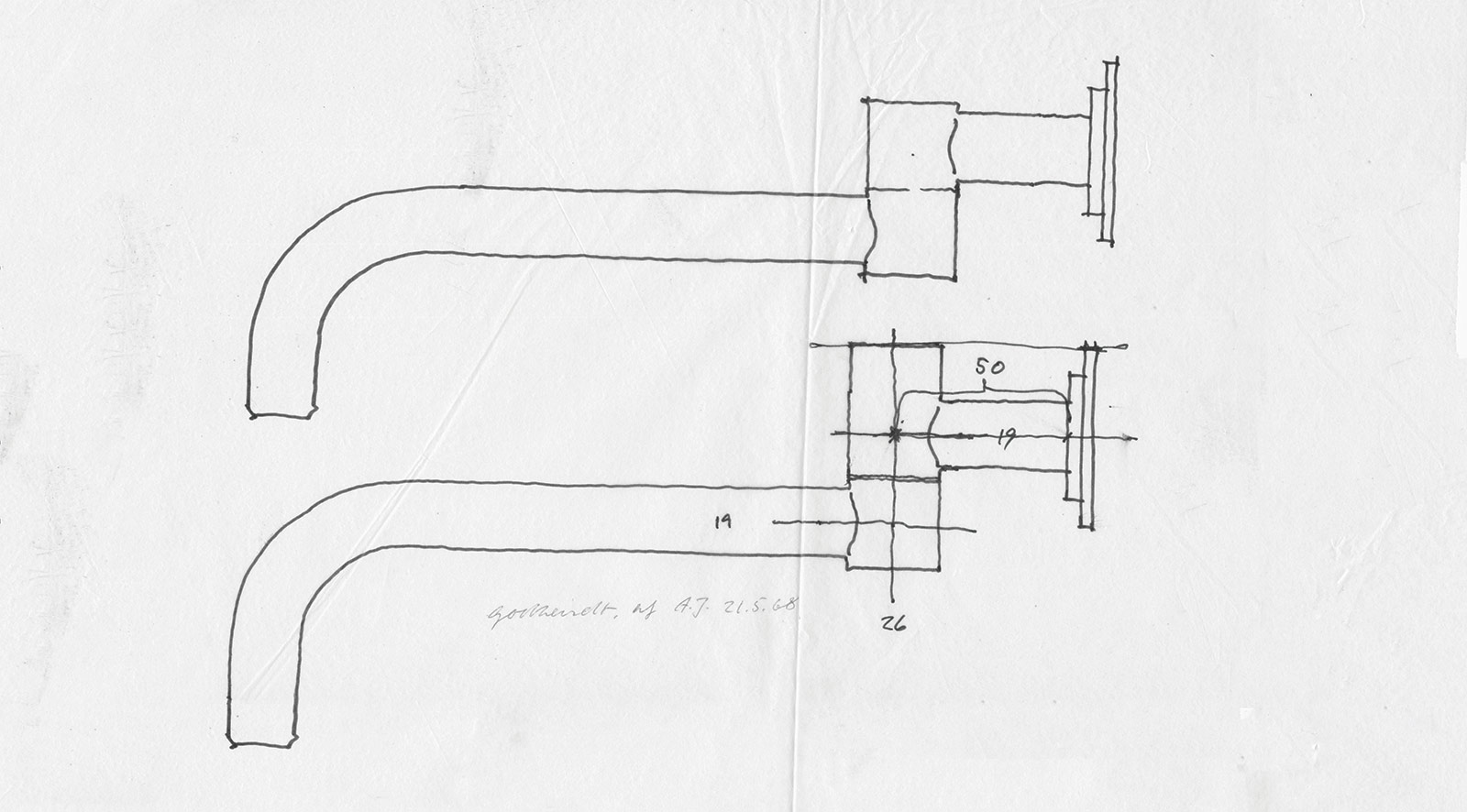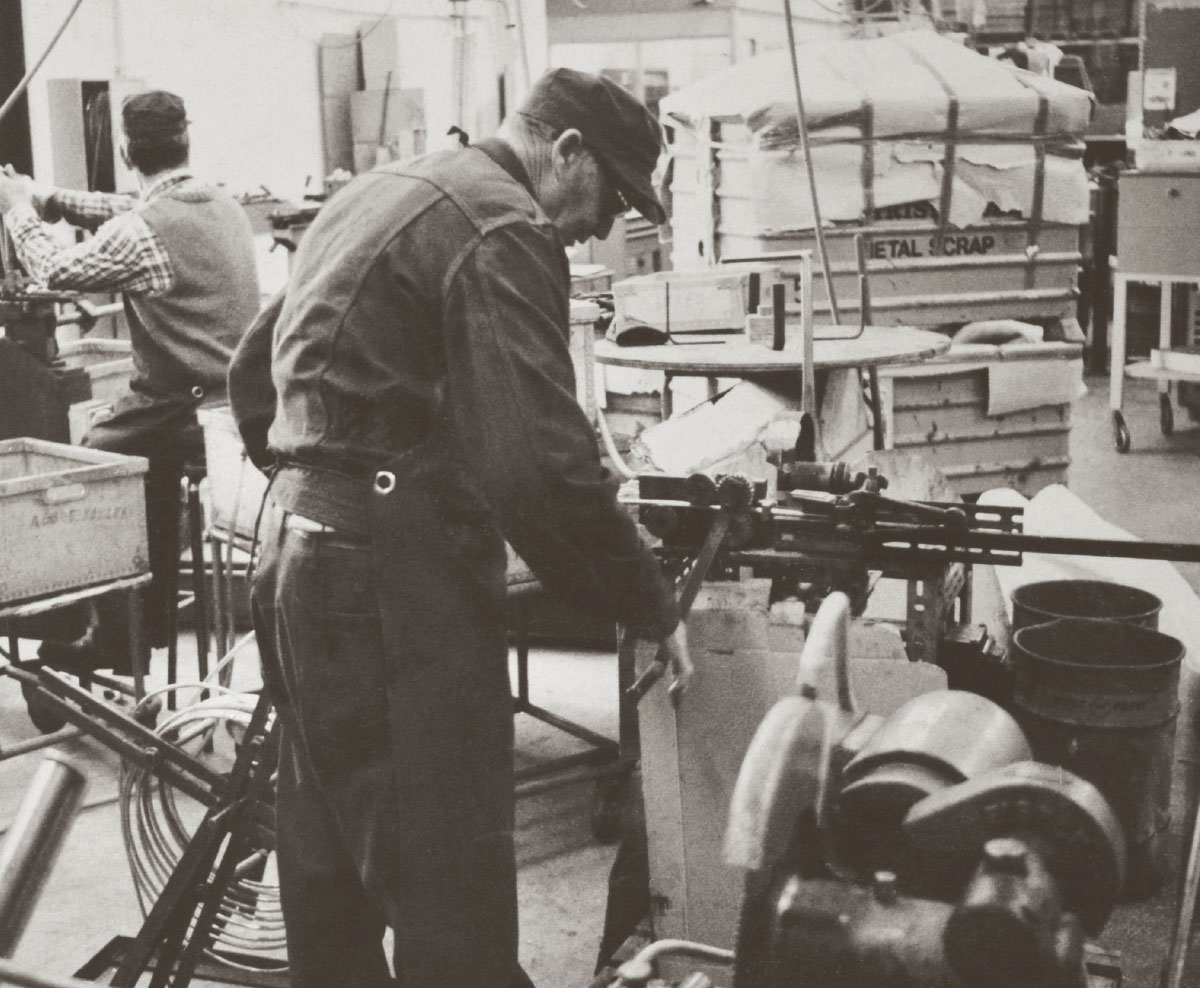 1960s Archive
From its earliest days, VOLA has valued the importance of craftsmanship and hand-made processes.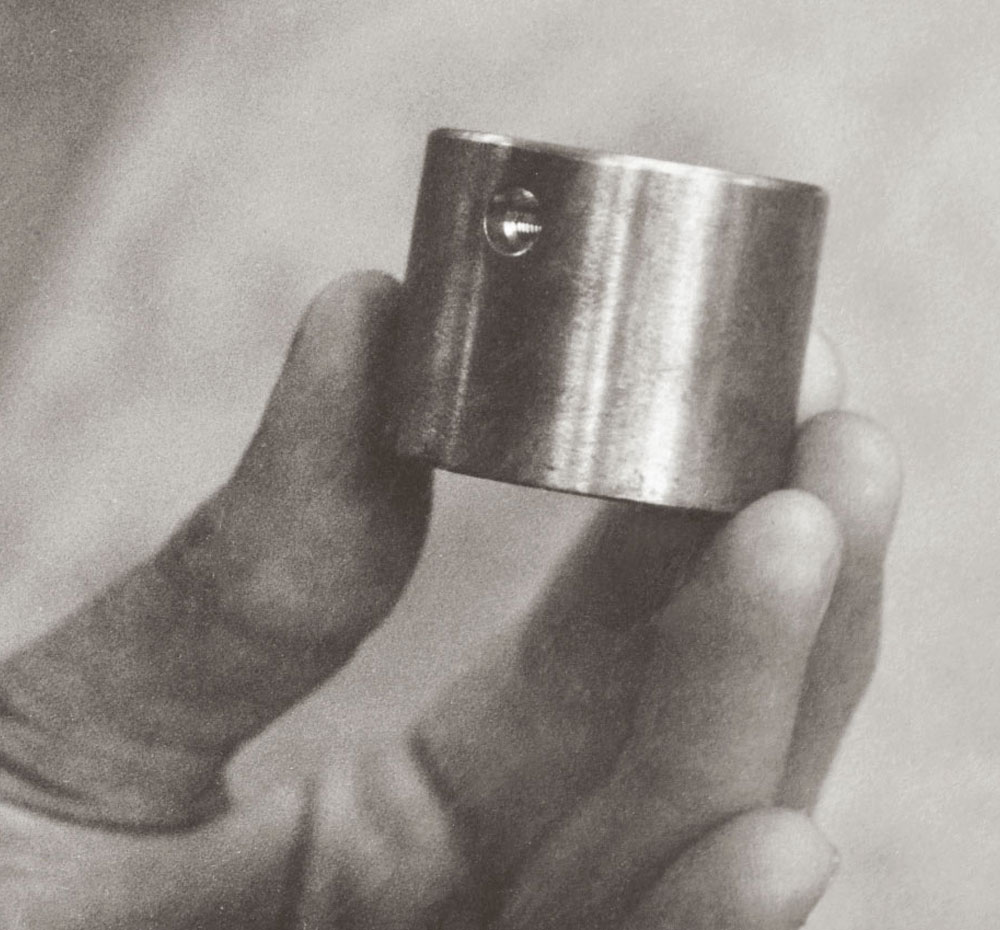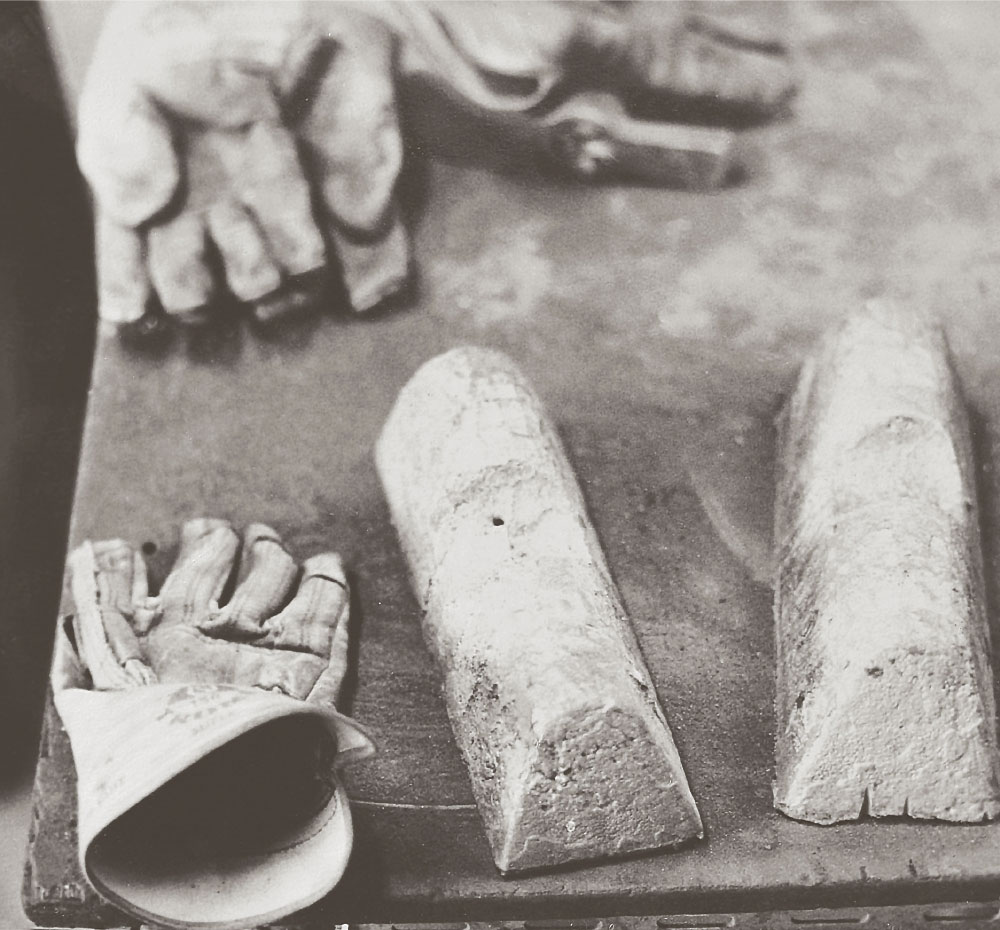 Teit Weylandt
Teit Weylandt was employed by Arne Jacobsen (1966 - 71) assisting in the original design of the 111, KV1 and HV1. Since Arne Jacobsen's death in 1971 Teit Weylandt in collaboration with Carsten Overgaard continued to introduce new products to the VOLA line.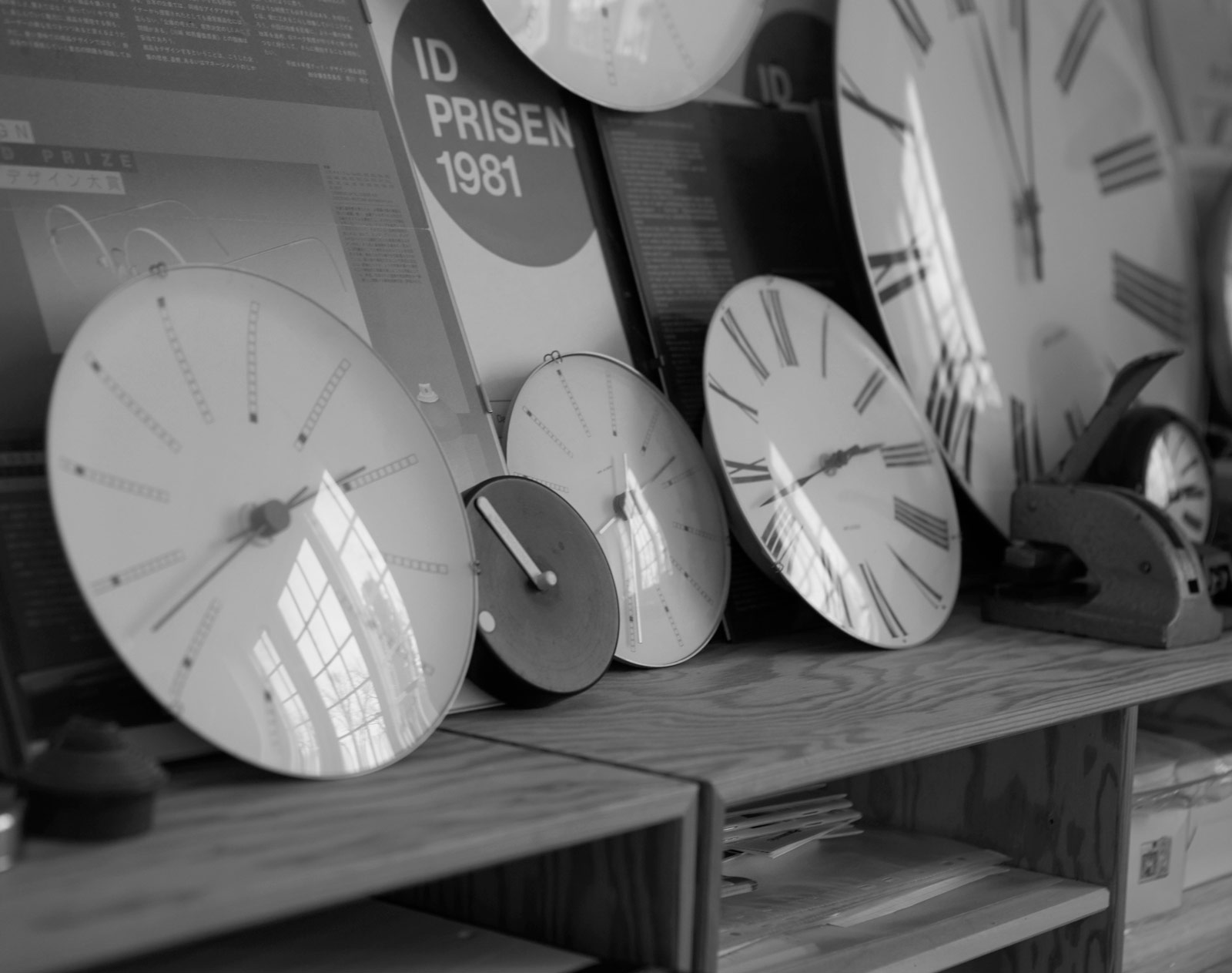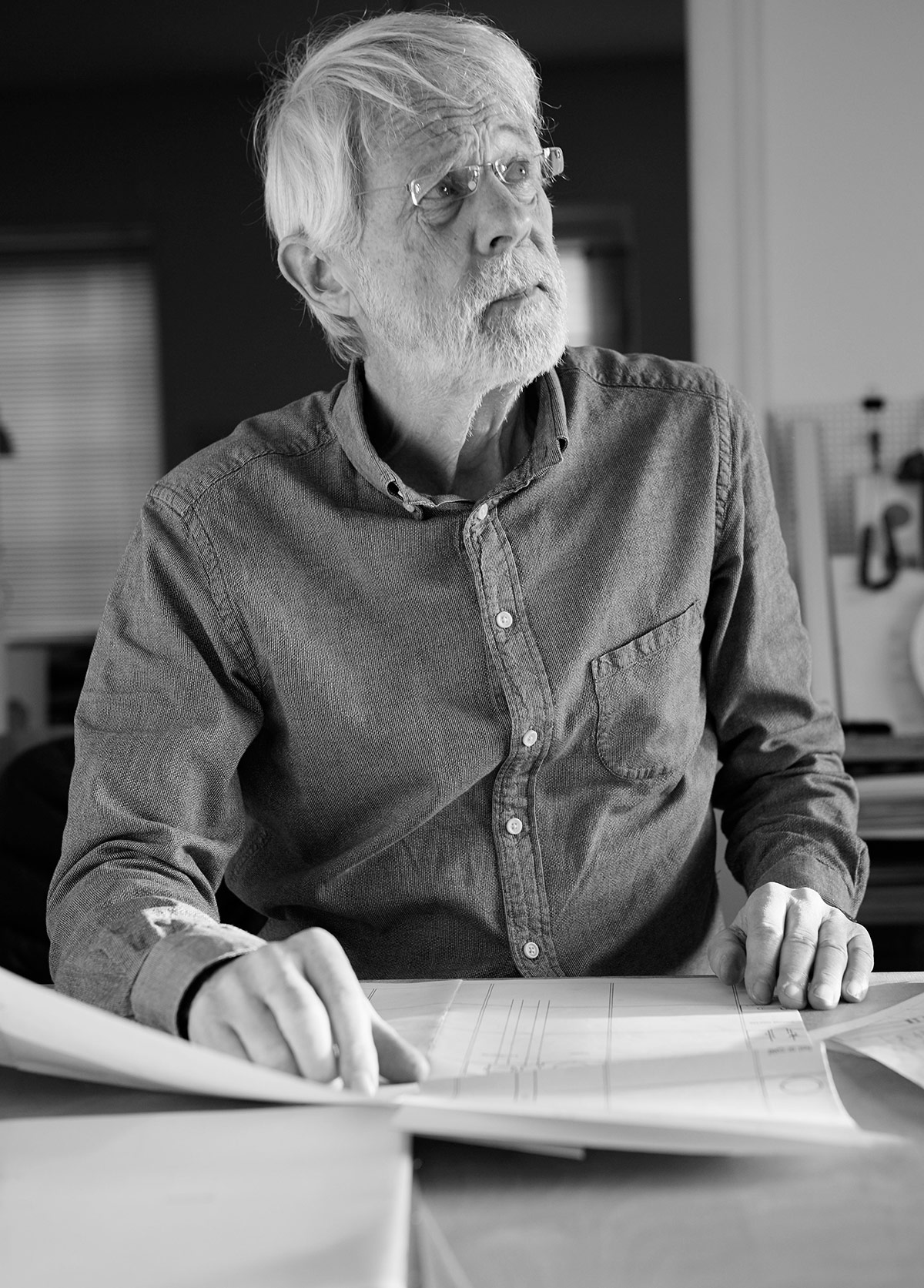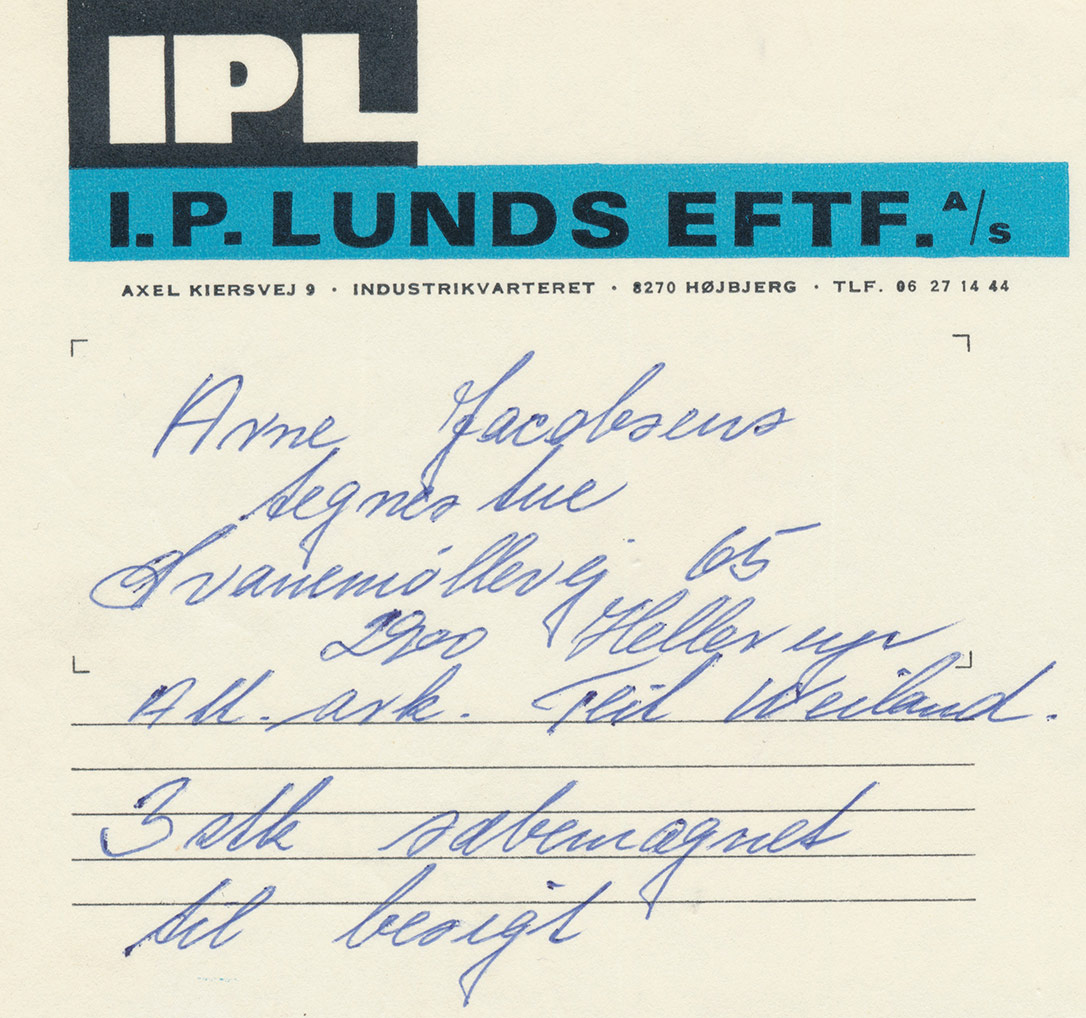 Early Prototypes
VOLA has always demonstrated an intimate understanding of proportion and shape, using geometrically precise circular and cylindrical forms as the building blocks for its products.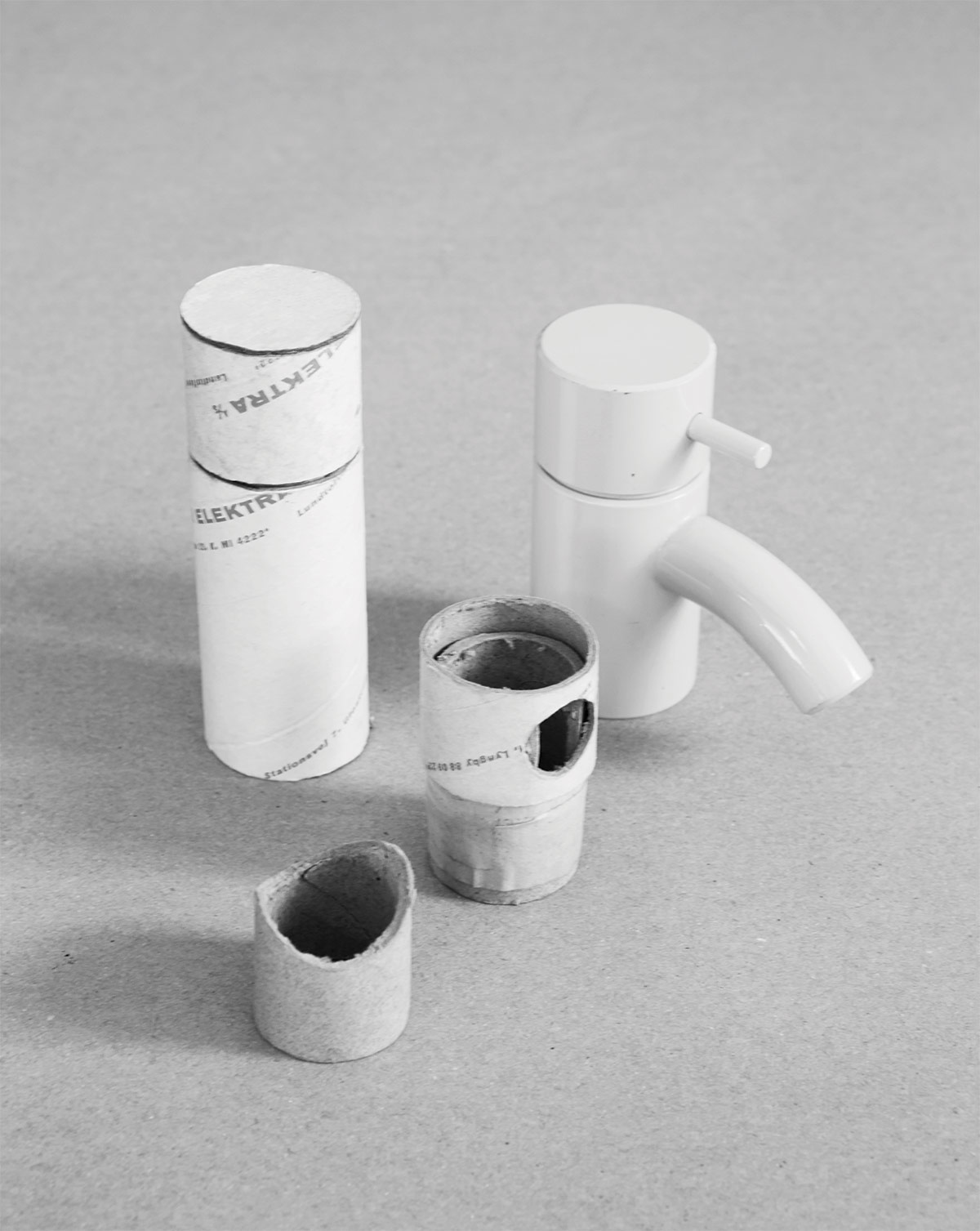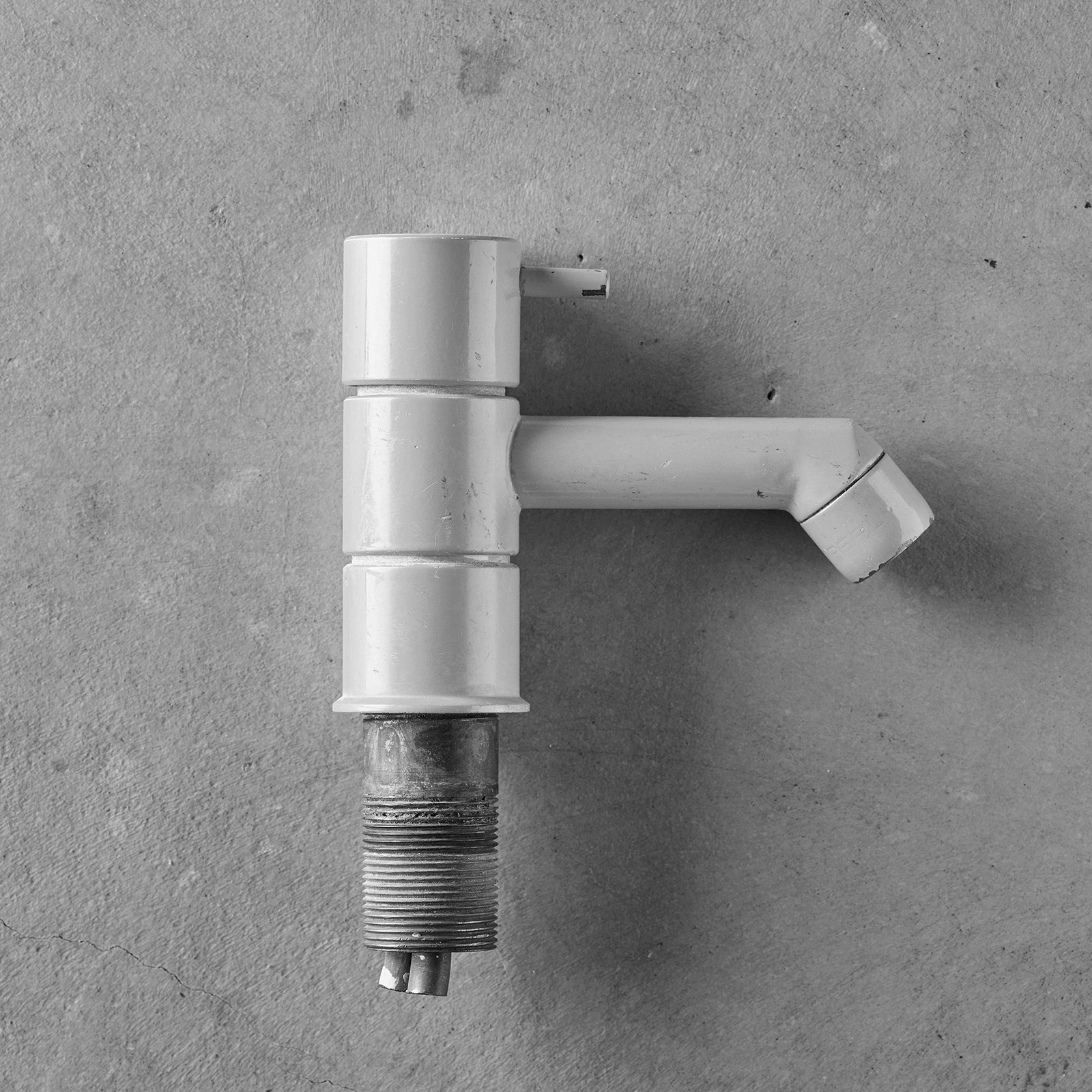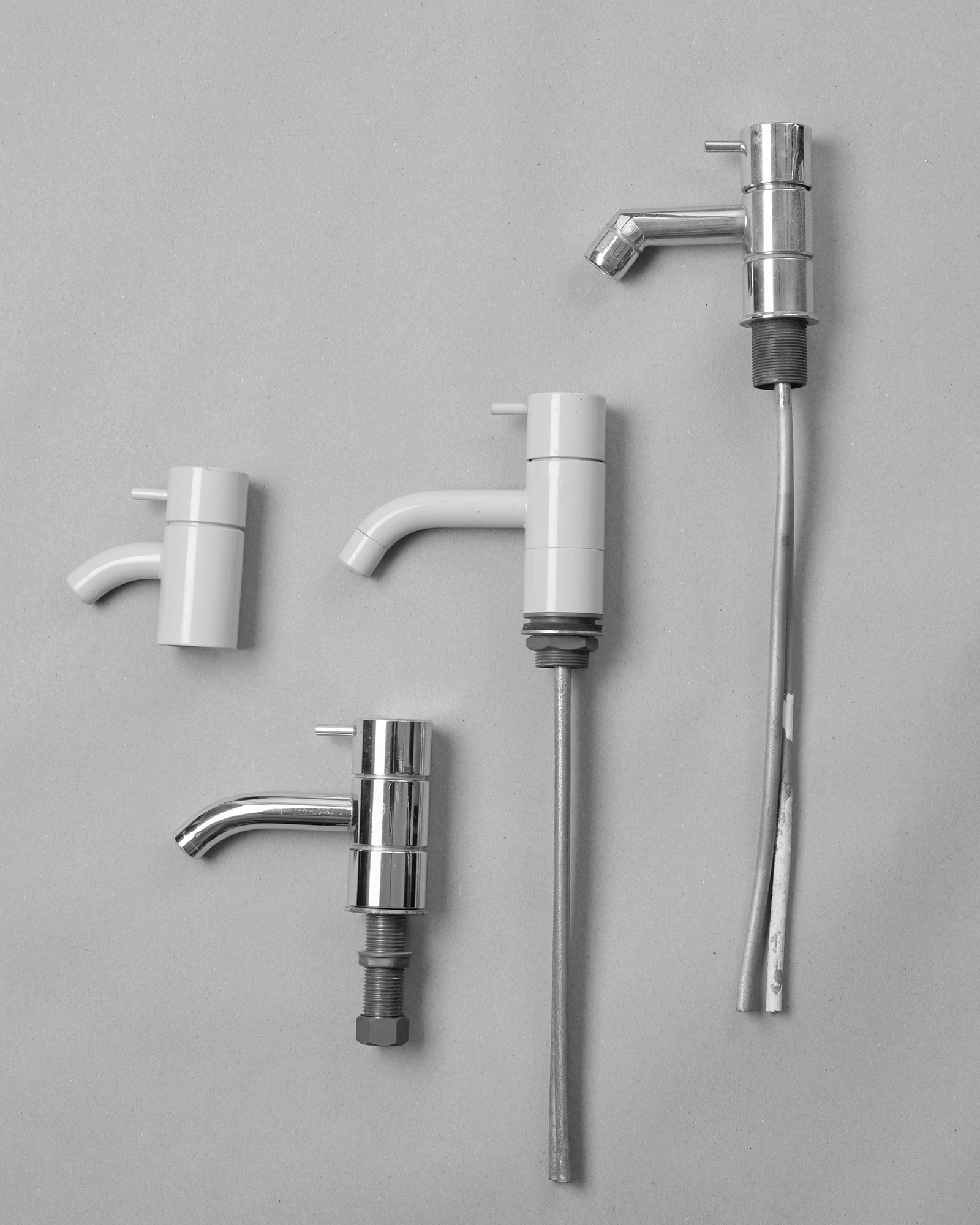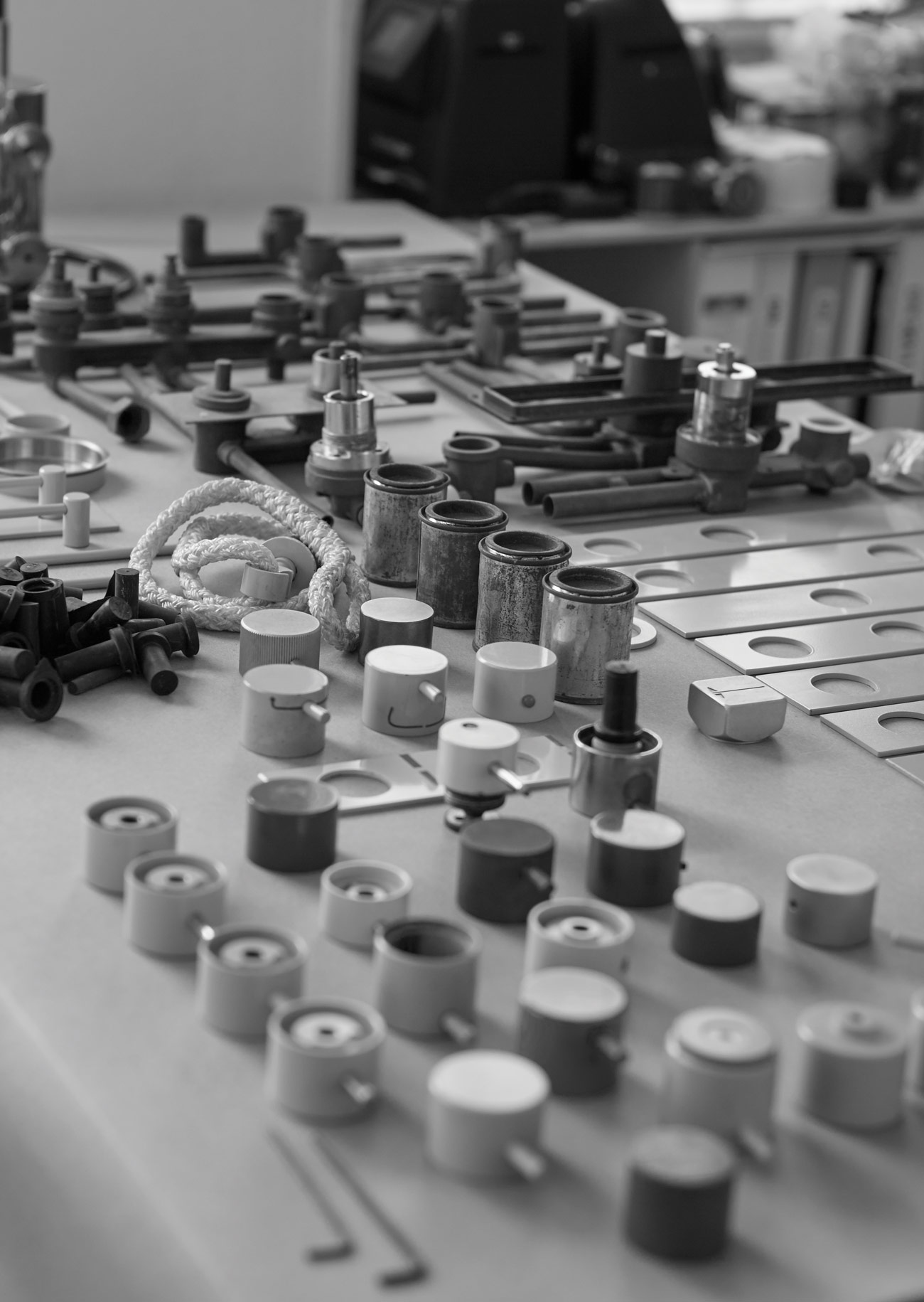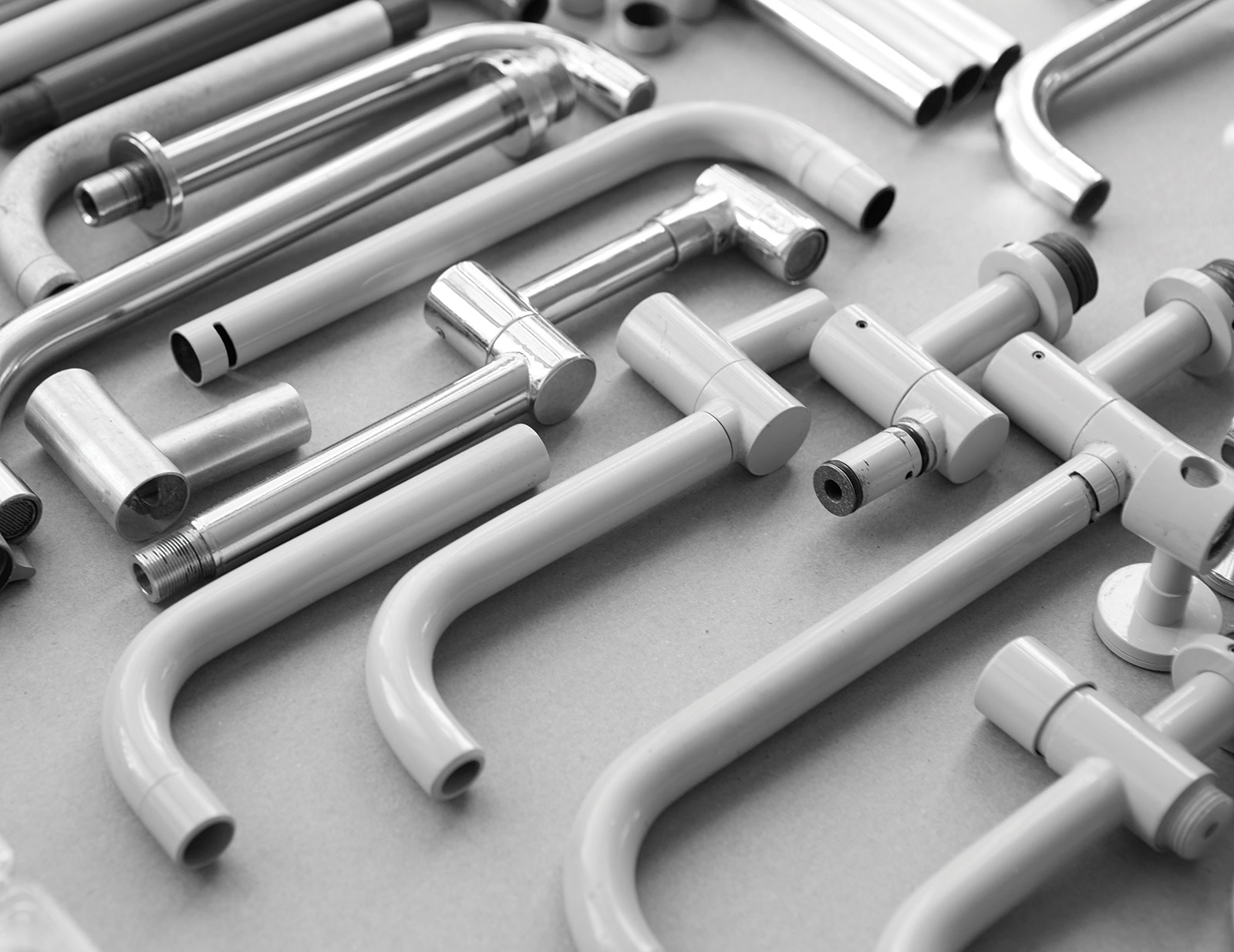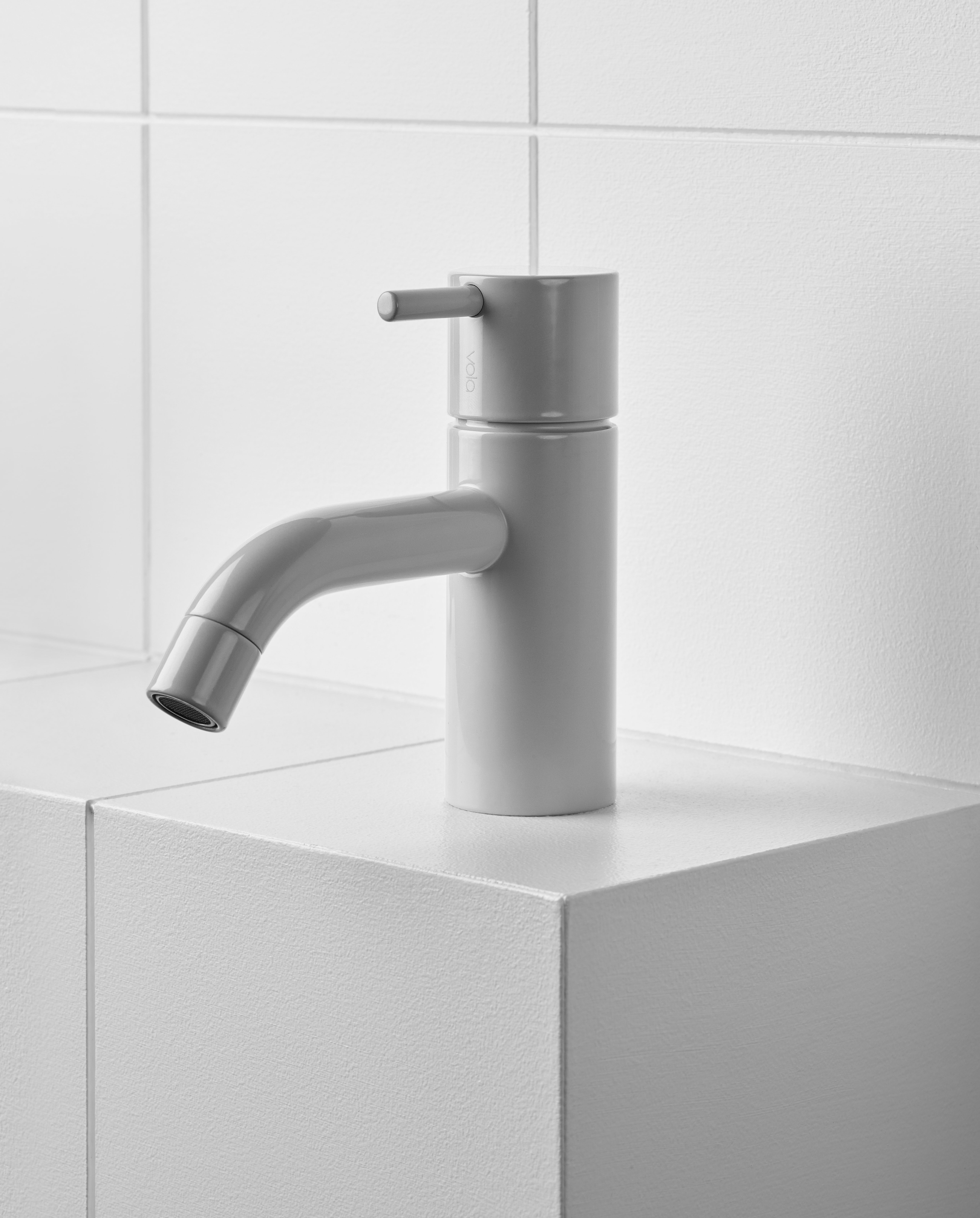 HV1
The original HV1, designed and crafted in 1968, is a masterpiece of simplicity.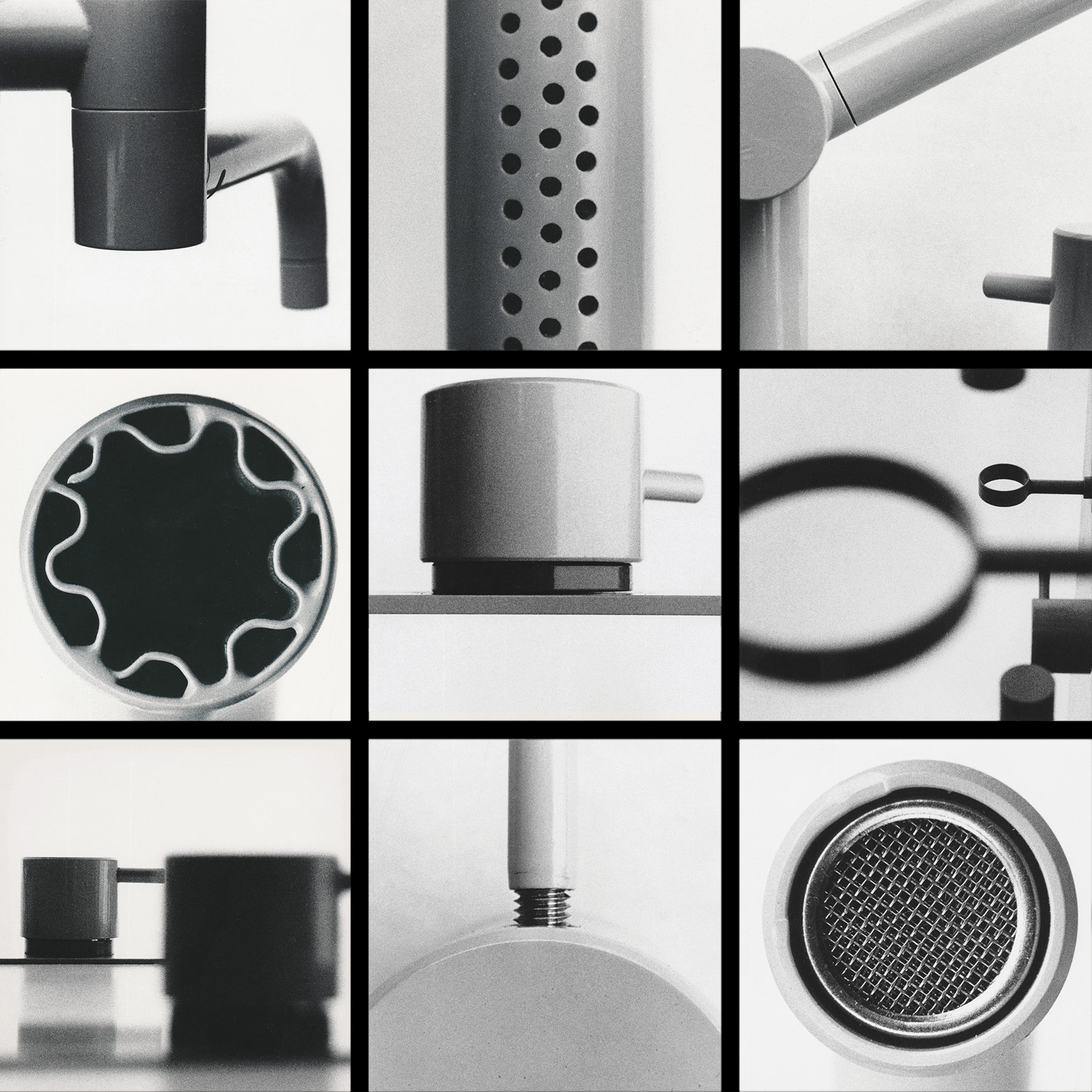 Morten Bo Photography
The Danish photographer Morten Bo is renowned for his documentary and art photography. In 1969 he worked with VOLA on press images for its product launch.
1960s Archive
Photography by Teit Weylandt for ARKITEKTUR magazine in 1969.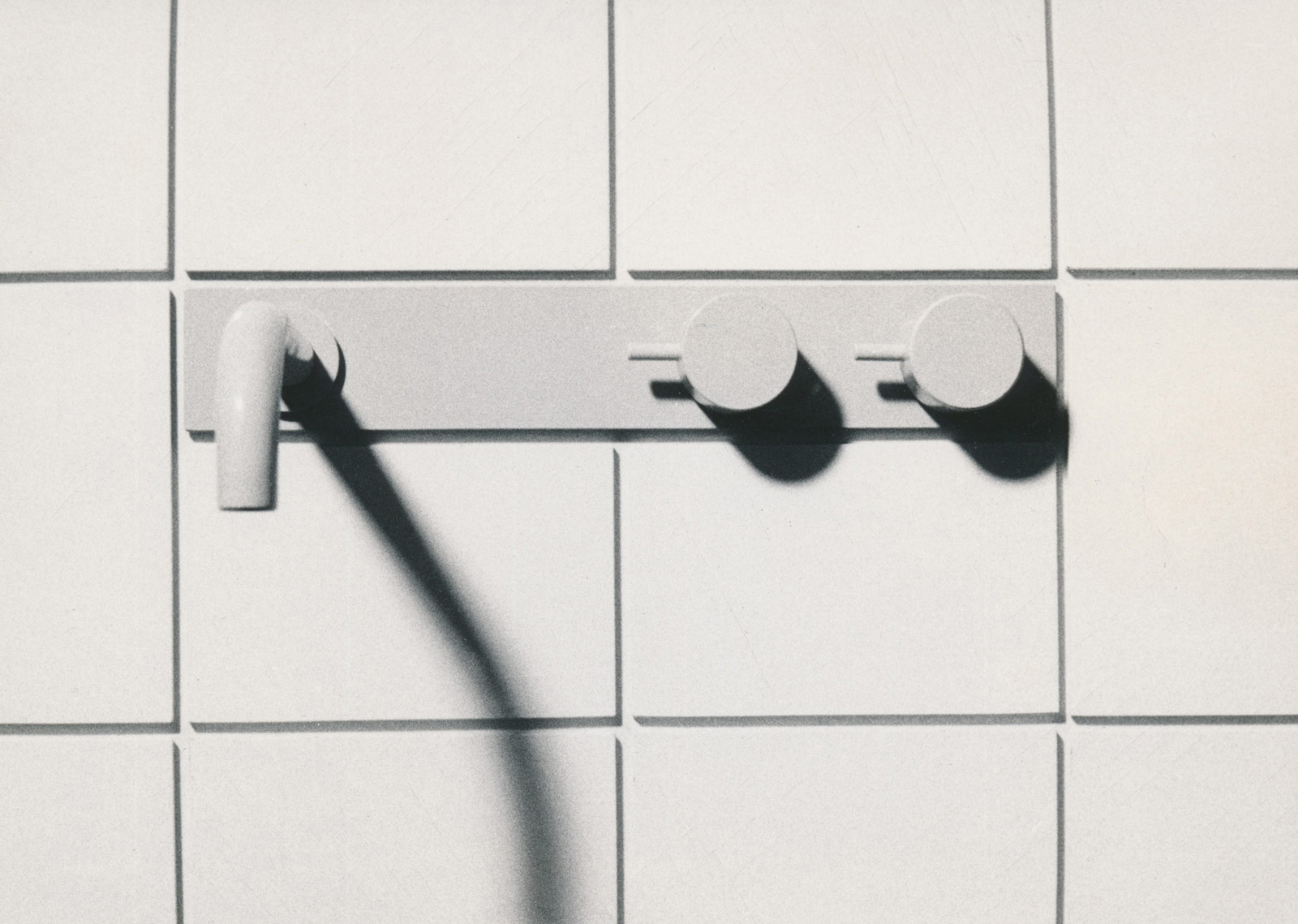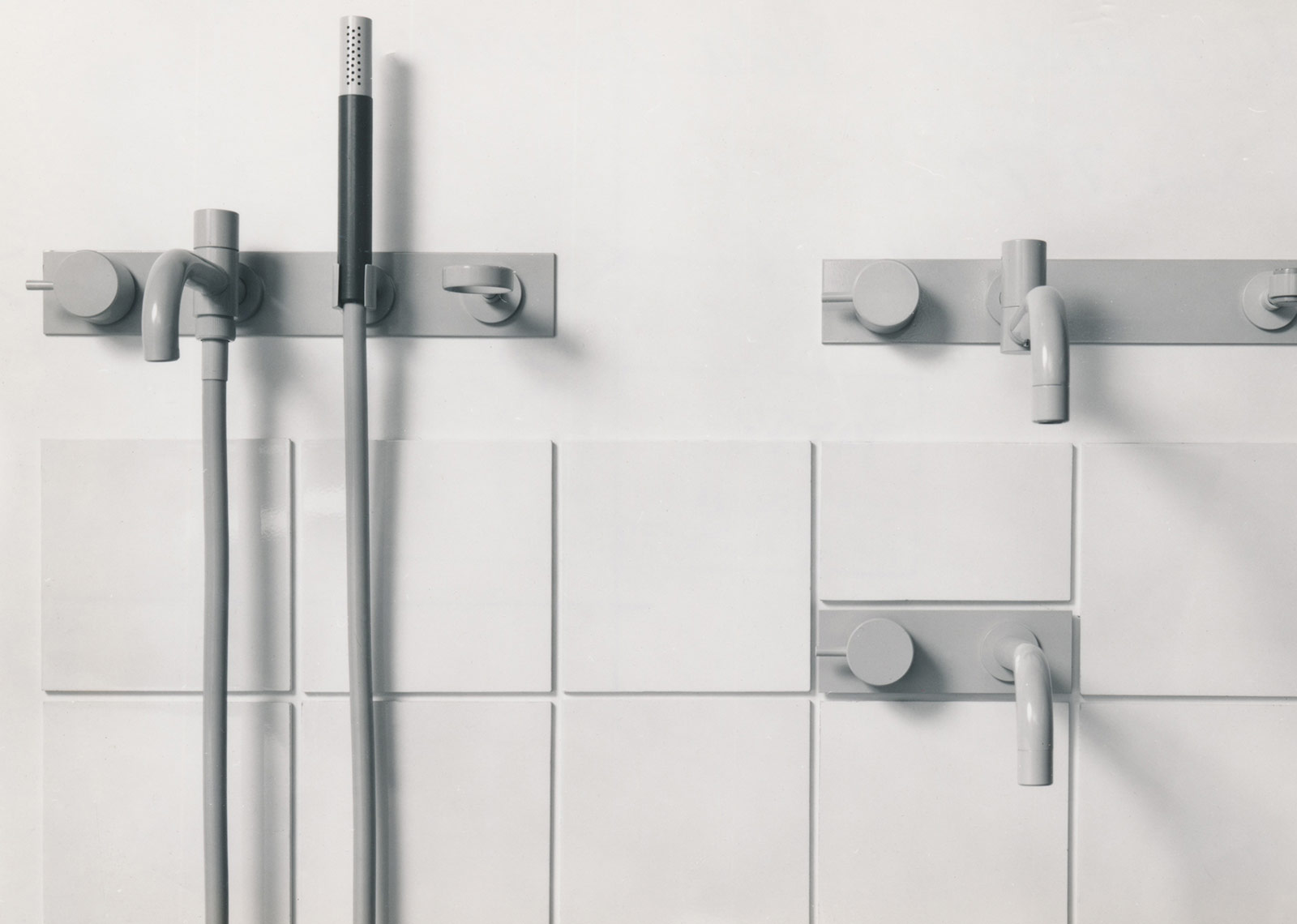 VOLA colour
VOLA begins to introduce taps and mixers in different colours in the 1970s. The first colours were grey and orange.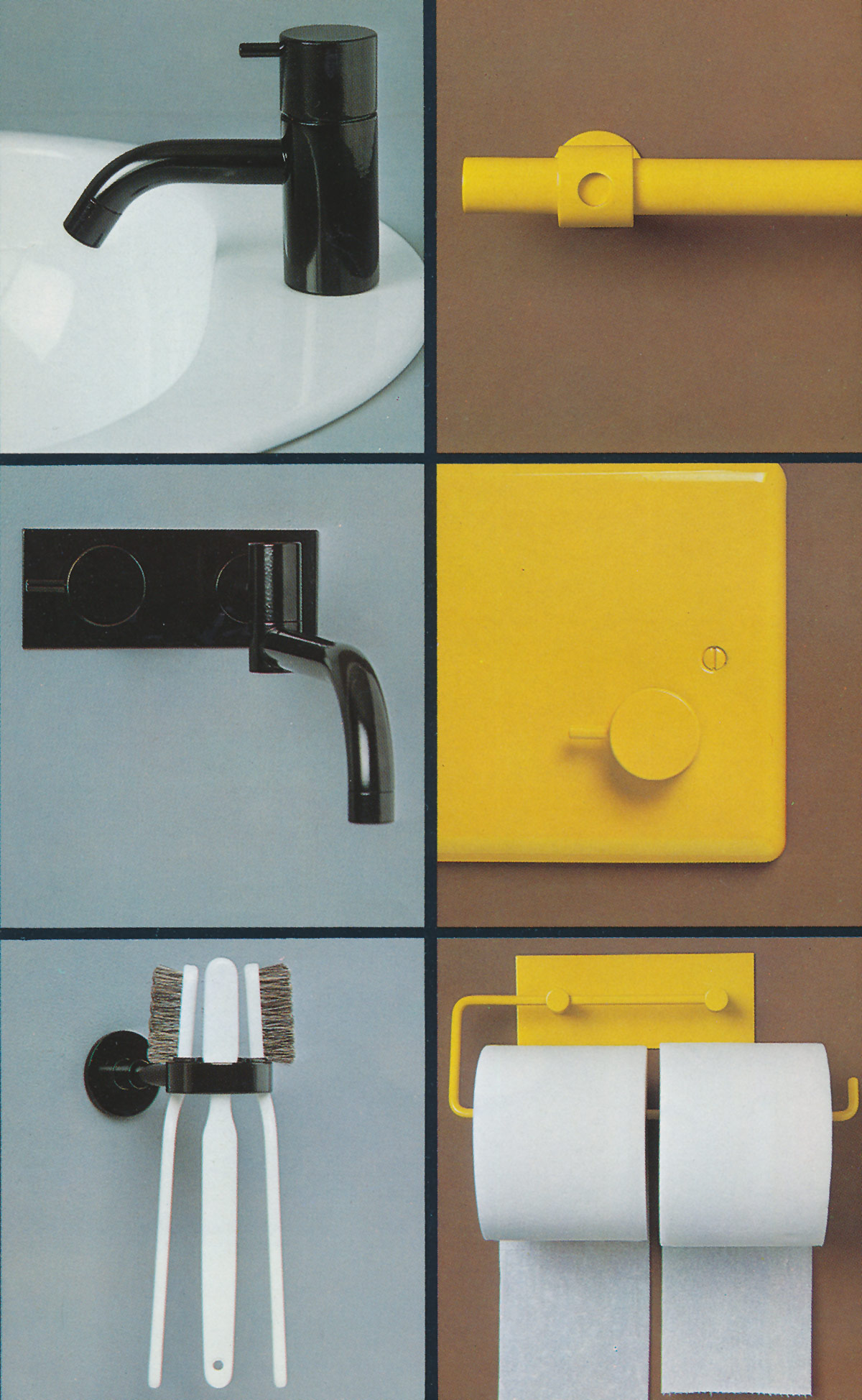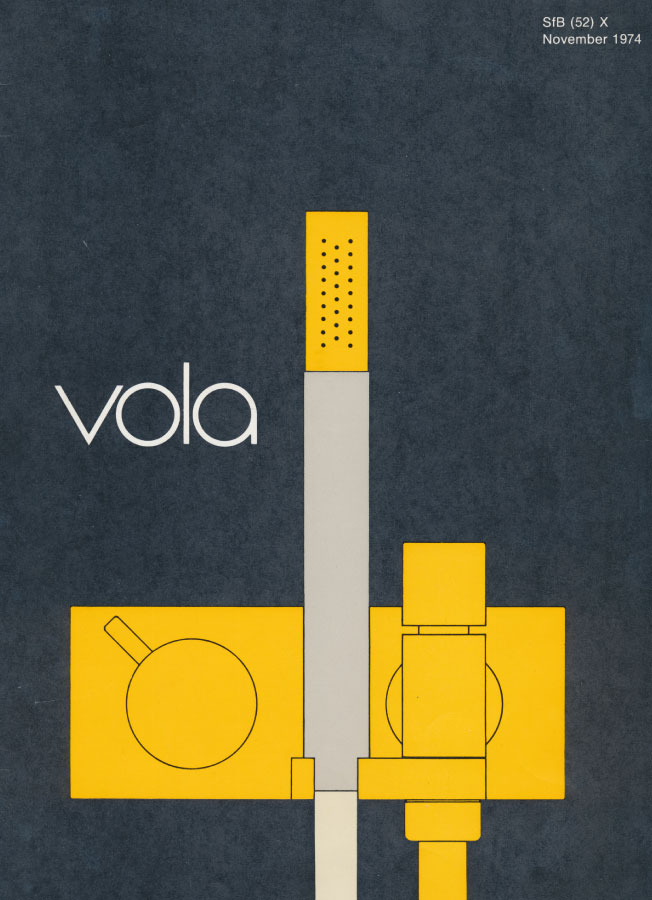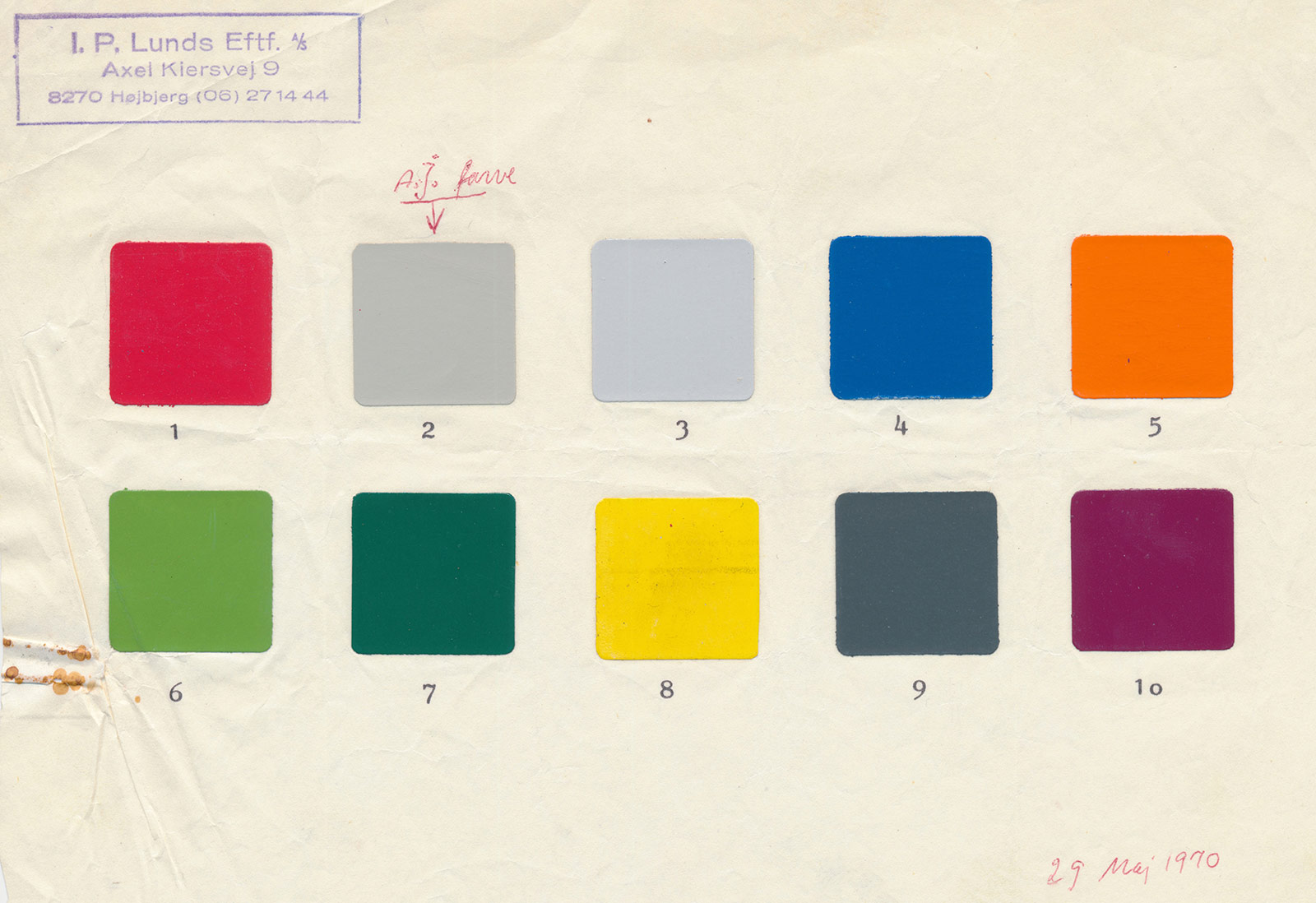 KV1
Verner Overgaard understood the importance of industry and craft. Working closely with Arne Jacobsen, he developed a system of design that continues to look forward while retaining a lasting sculptural simplicity to every interior.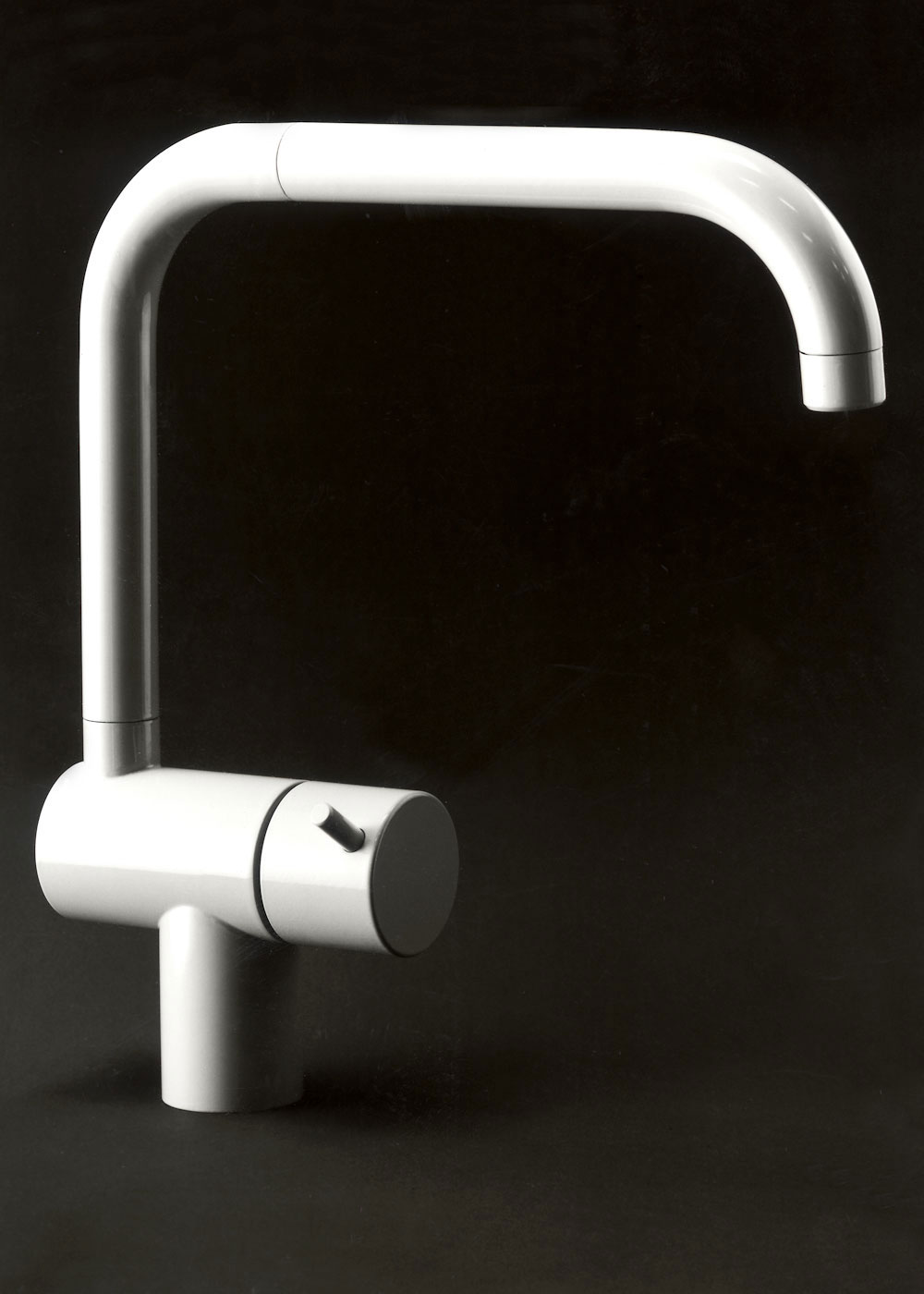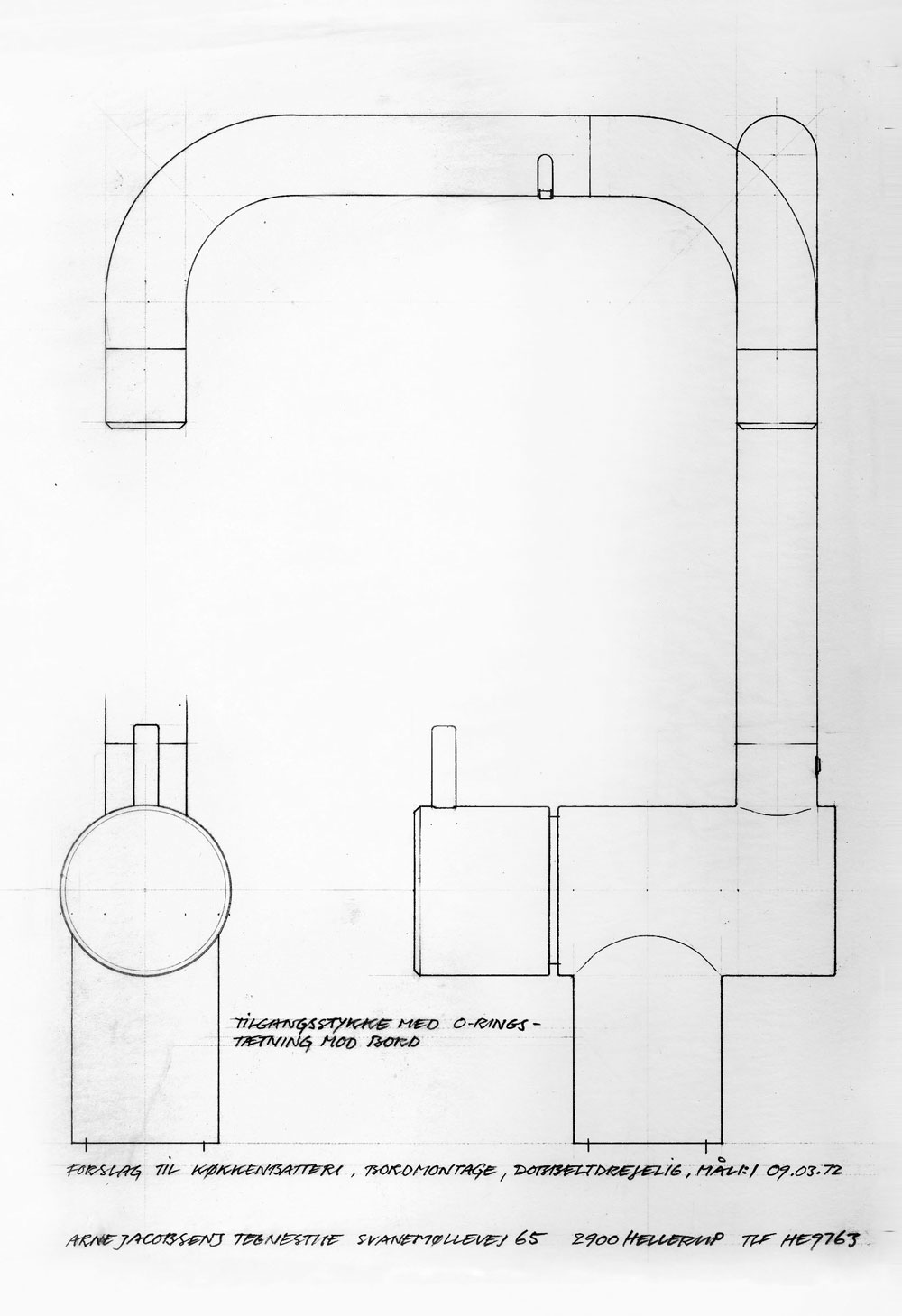 MoMA Design collection
By 1974, VOLA had already been selected for the design collection of MoMA in New York and has since gone on to win many design awards worldwide.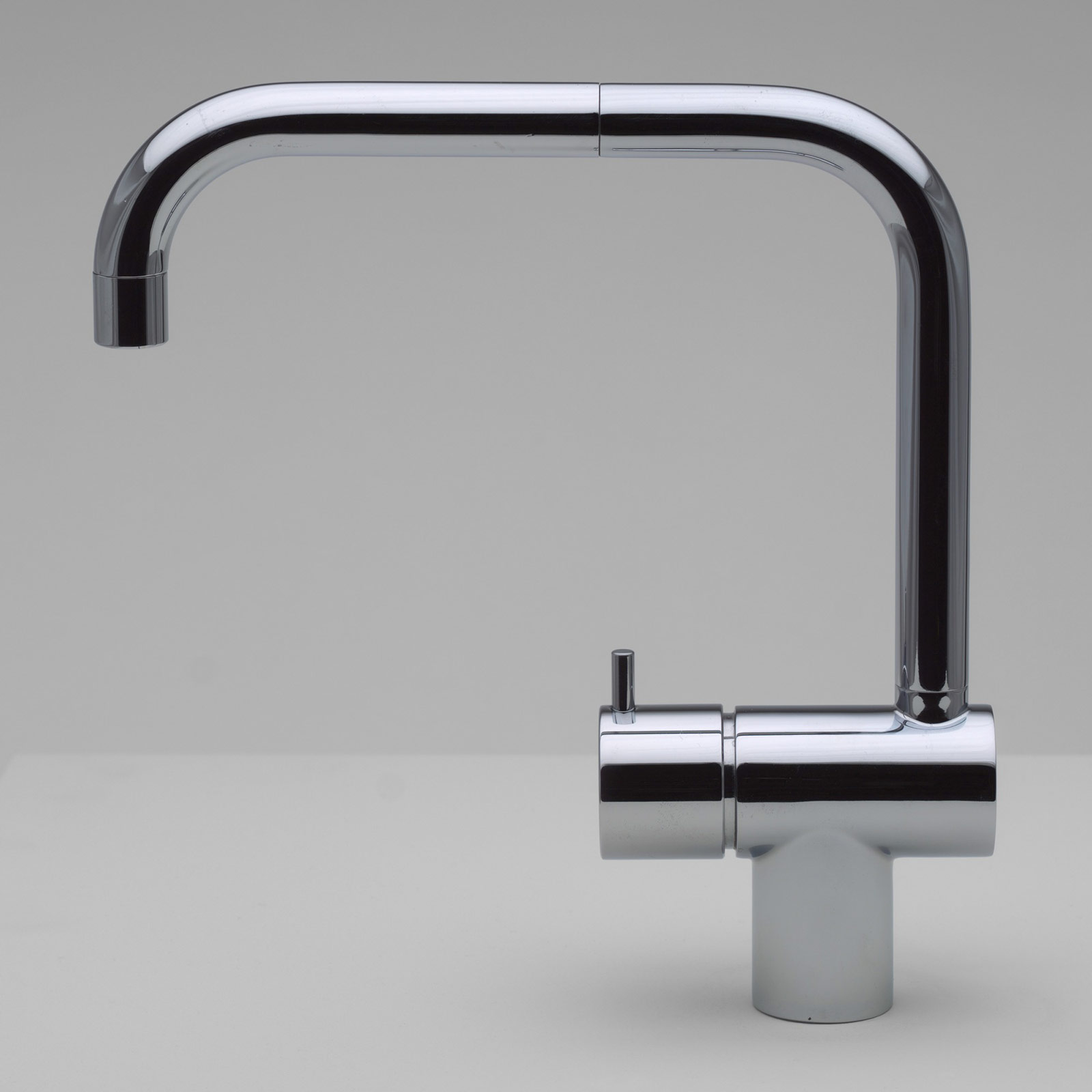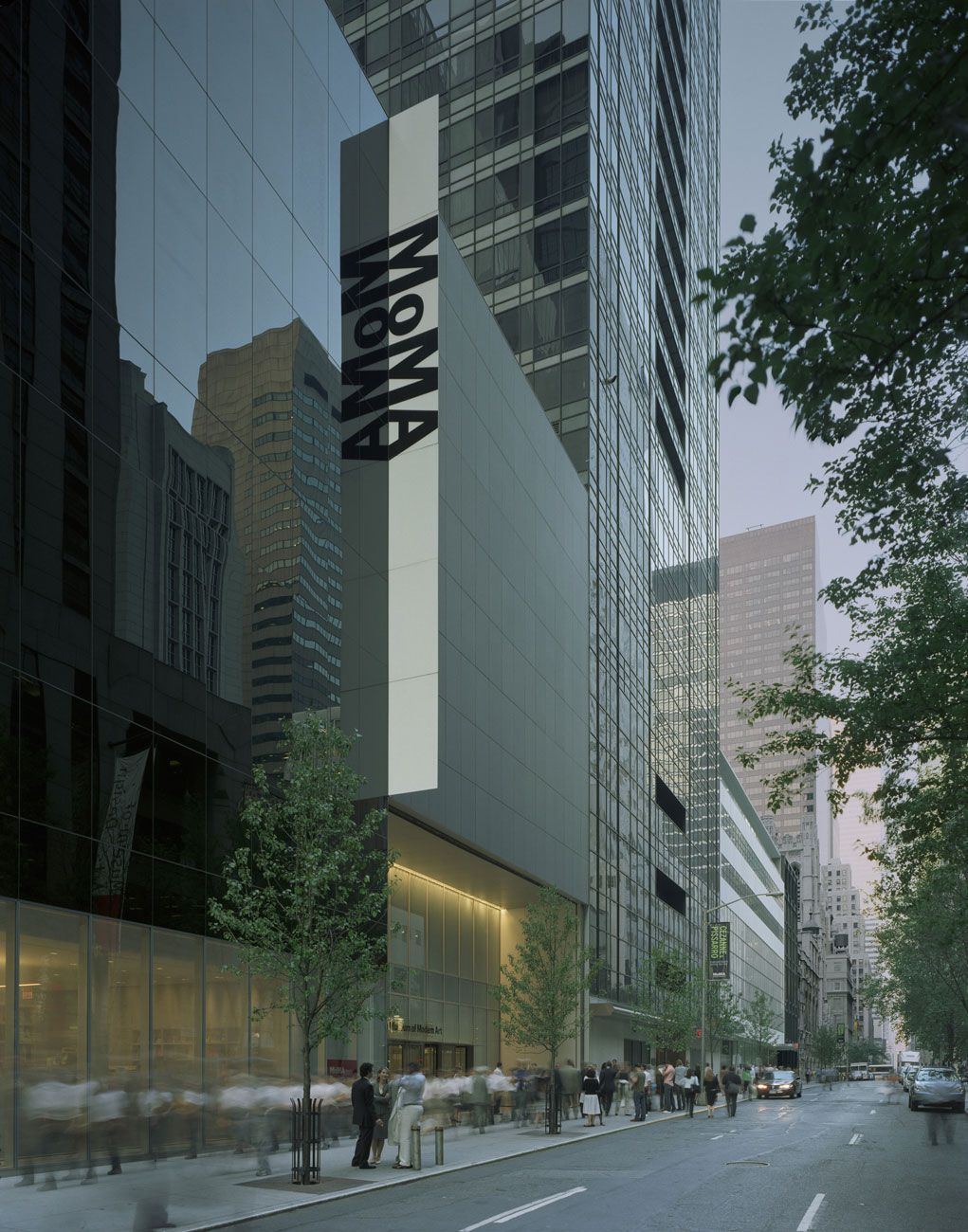 VOLA Prototypes
Product components made especially for design exhibitions.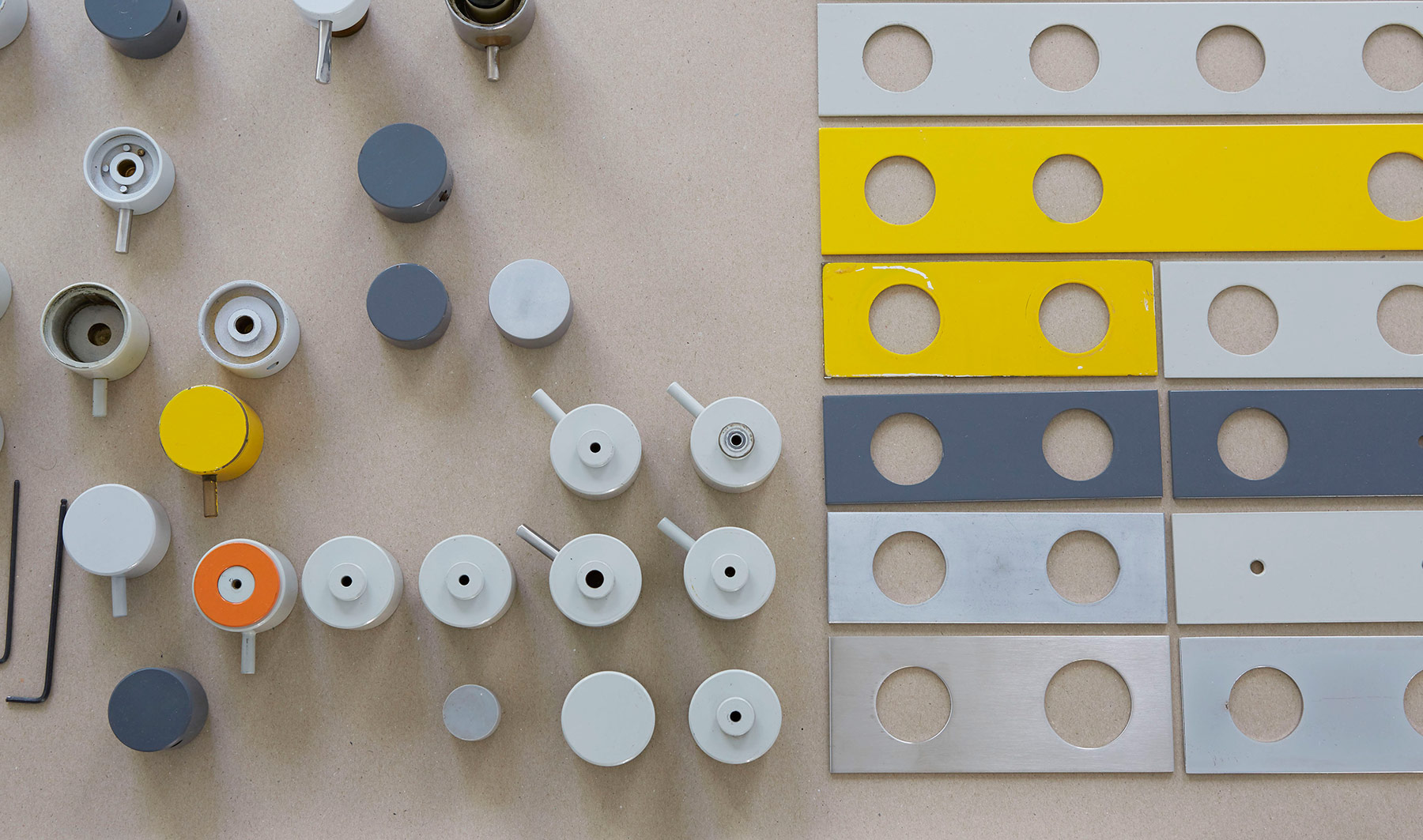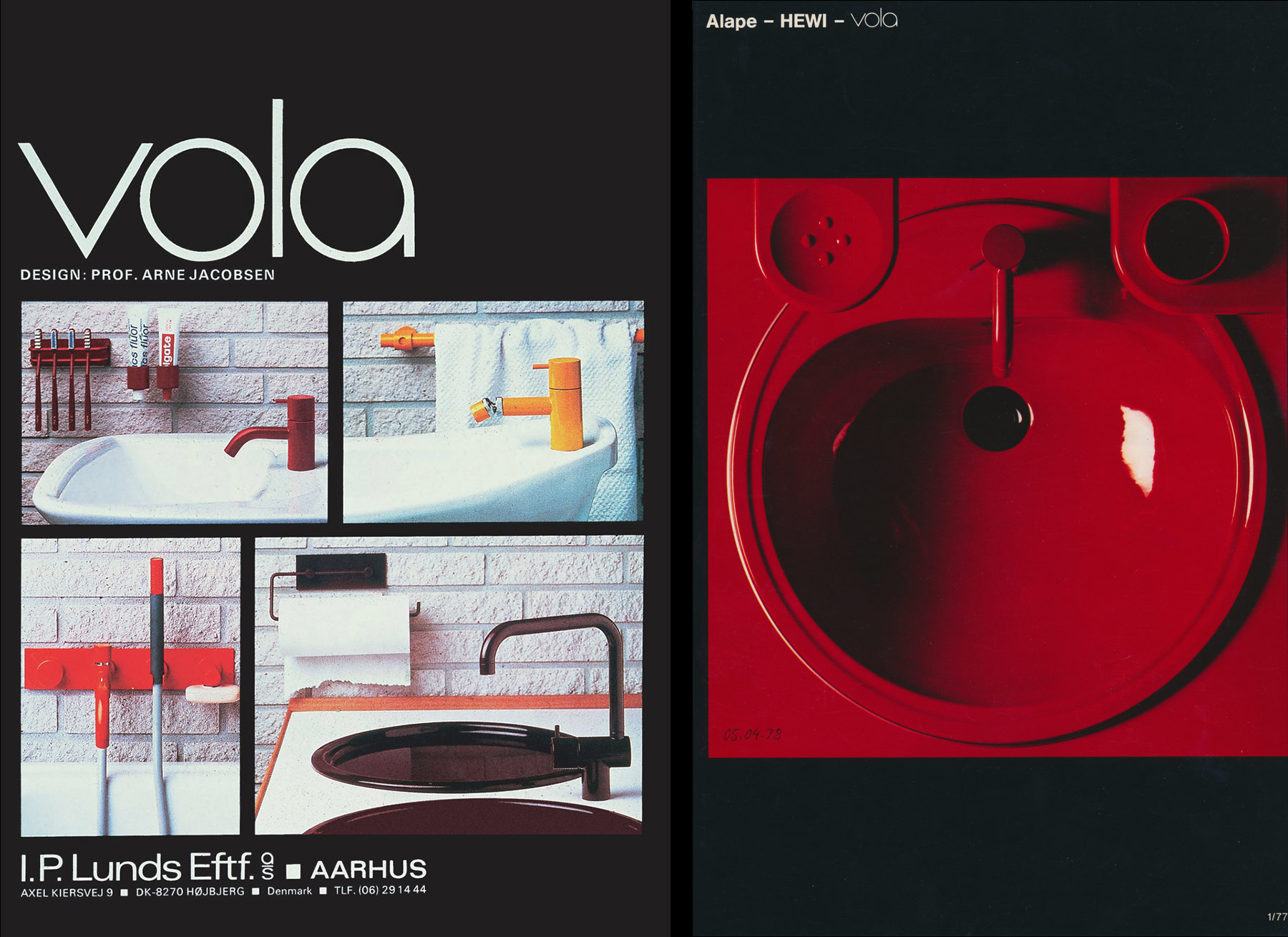 1970s Archive
Brochures taken from the 1970s product catalogue collection.
Ruth and Richard Rogers' London Home
The chrome VOLA KV4 in the kitchen with its brightly coloured levers complements Ruth and Richard Rogers' bold and vibrant home perfectly.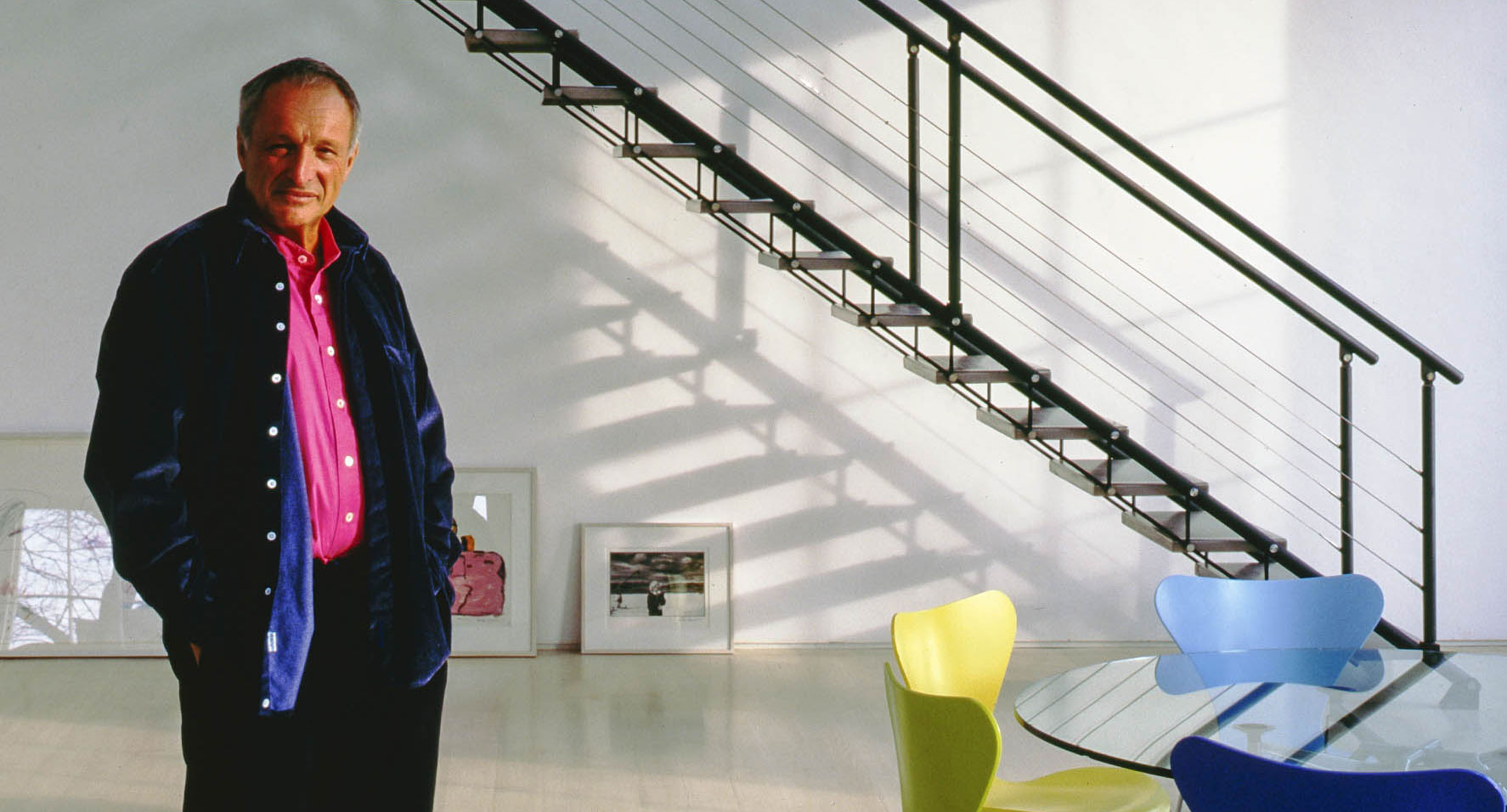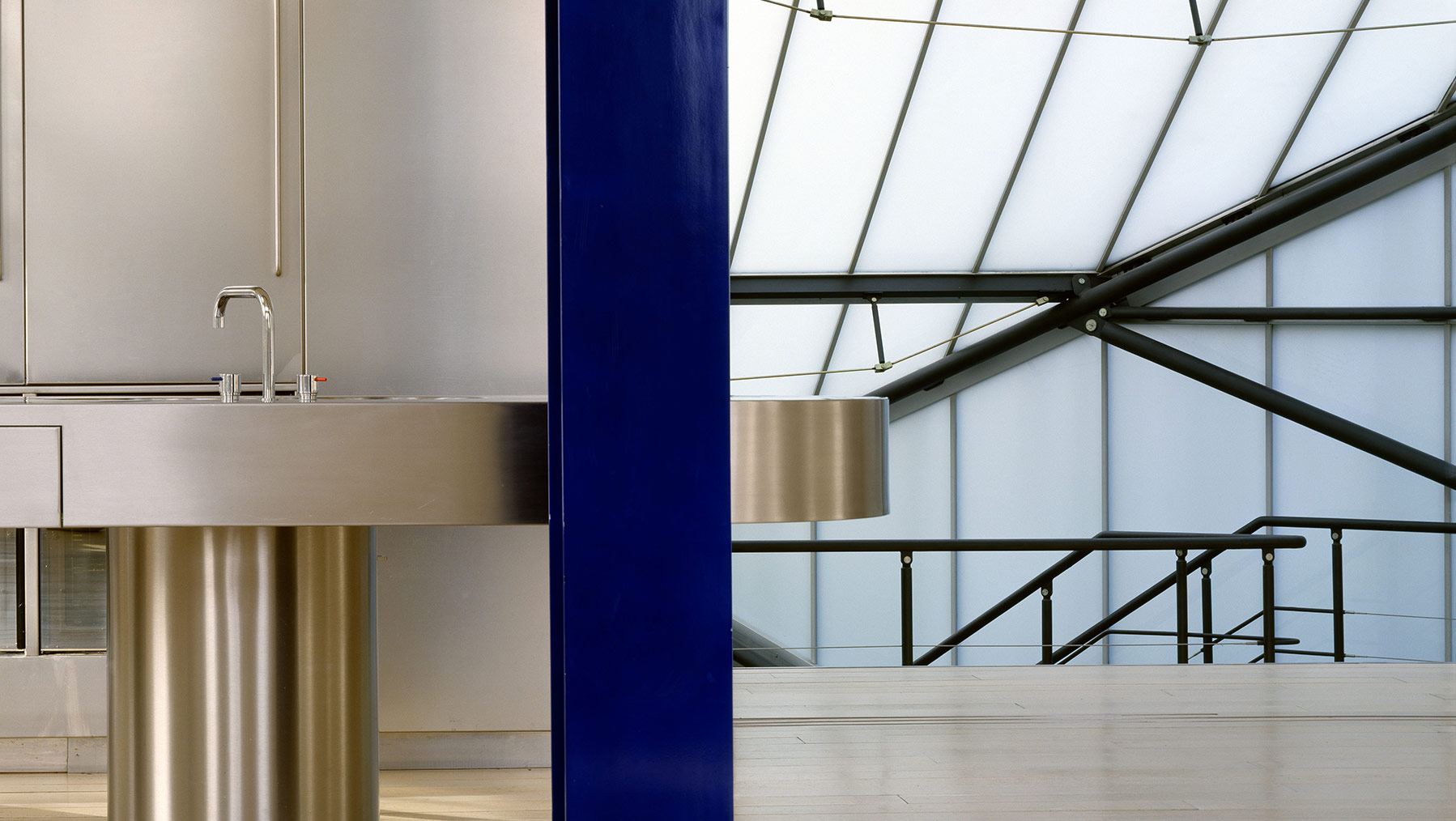 Poul and Carsten Overgaard
Managing Director Carsten Overgaard together with Sales Director Poul Overgaard share responsibility for the company's current success. Much of this success is attributable to extensive product development and the more strategic sales approach adopted since they took over the company in 1988.
"Like our father, we intend to defend and develop our position as an exclusive design brand, representing the best of Scandinavian design. We will always produce VOLA taps and mixers in Denmark and we will always use the highest quality raw materials. We will take care to preserve resources such as energy and water. While respecting our design heritage, we will invest in new product development to reinforce our leadership status. Even revolutionary design can benefit from technology led evolution."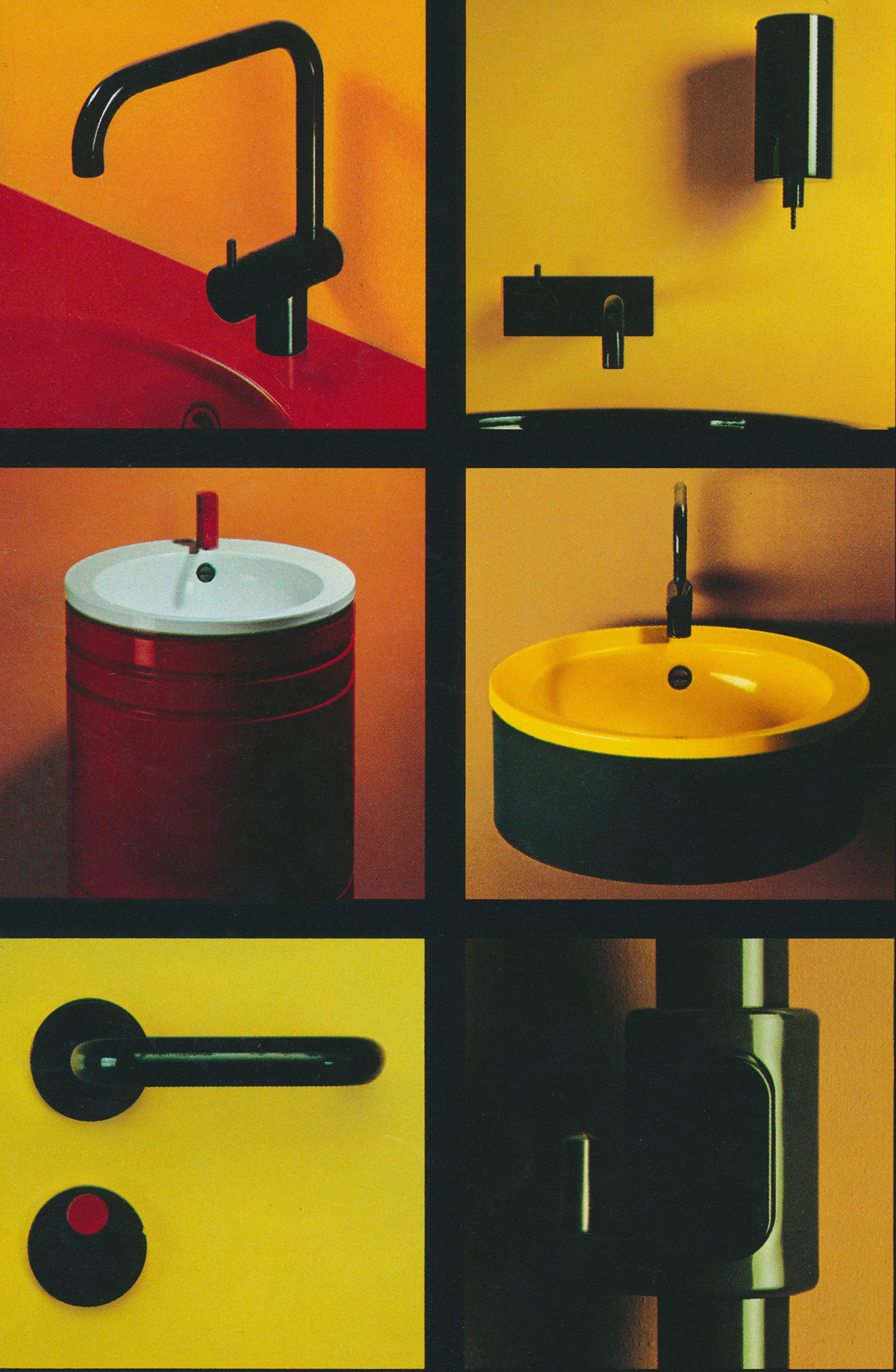 1980s Archive
Brochures taken from the 1980s product catalogue collection.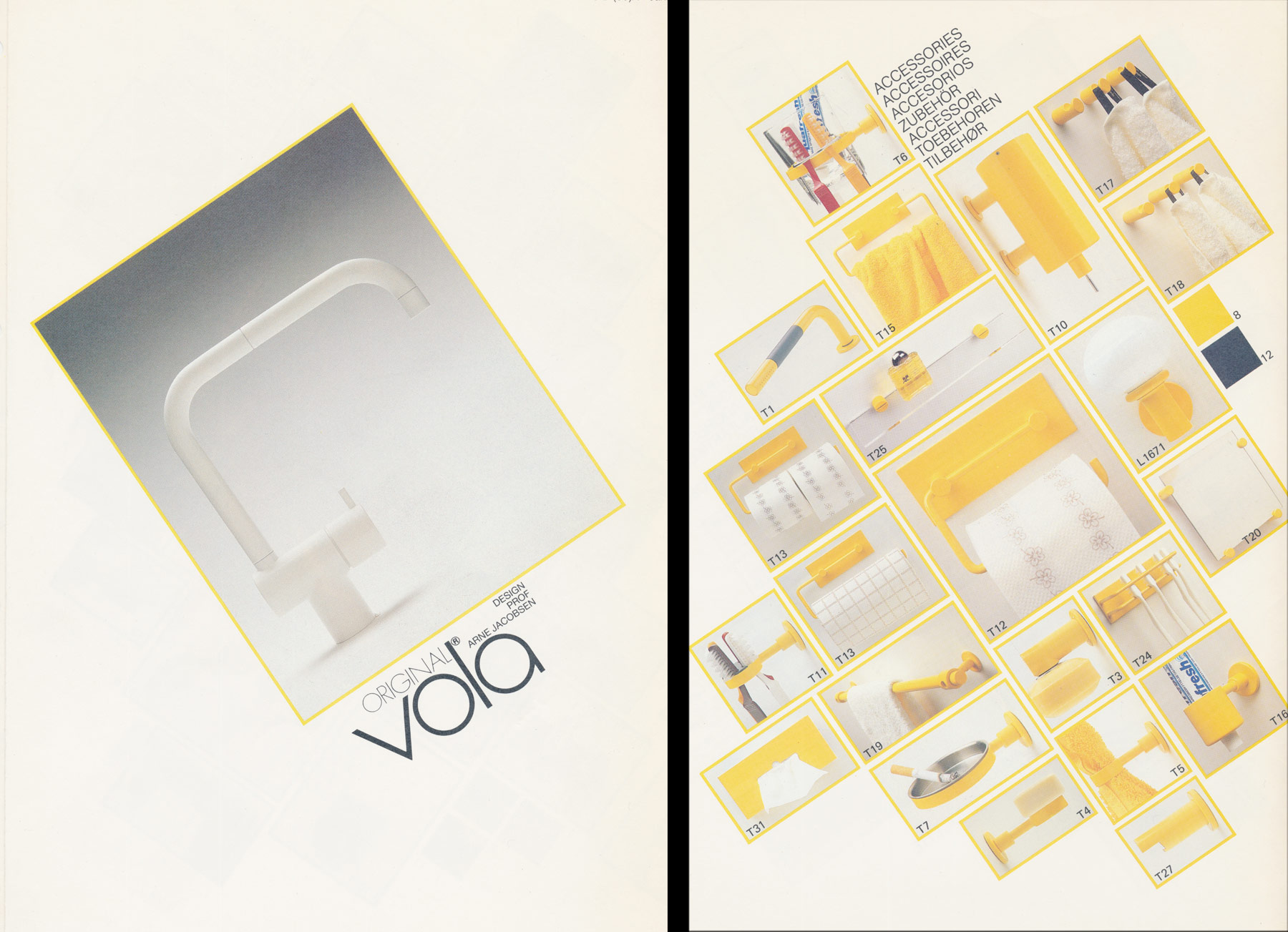 Pierre D'Avoine
In 1992 VOLA products, including the 590 kitchen tap, were fitted in a house designed by architect Pierre D'Avoine. The photographs were published in The Times (London) and various architecture and interior design magazines.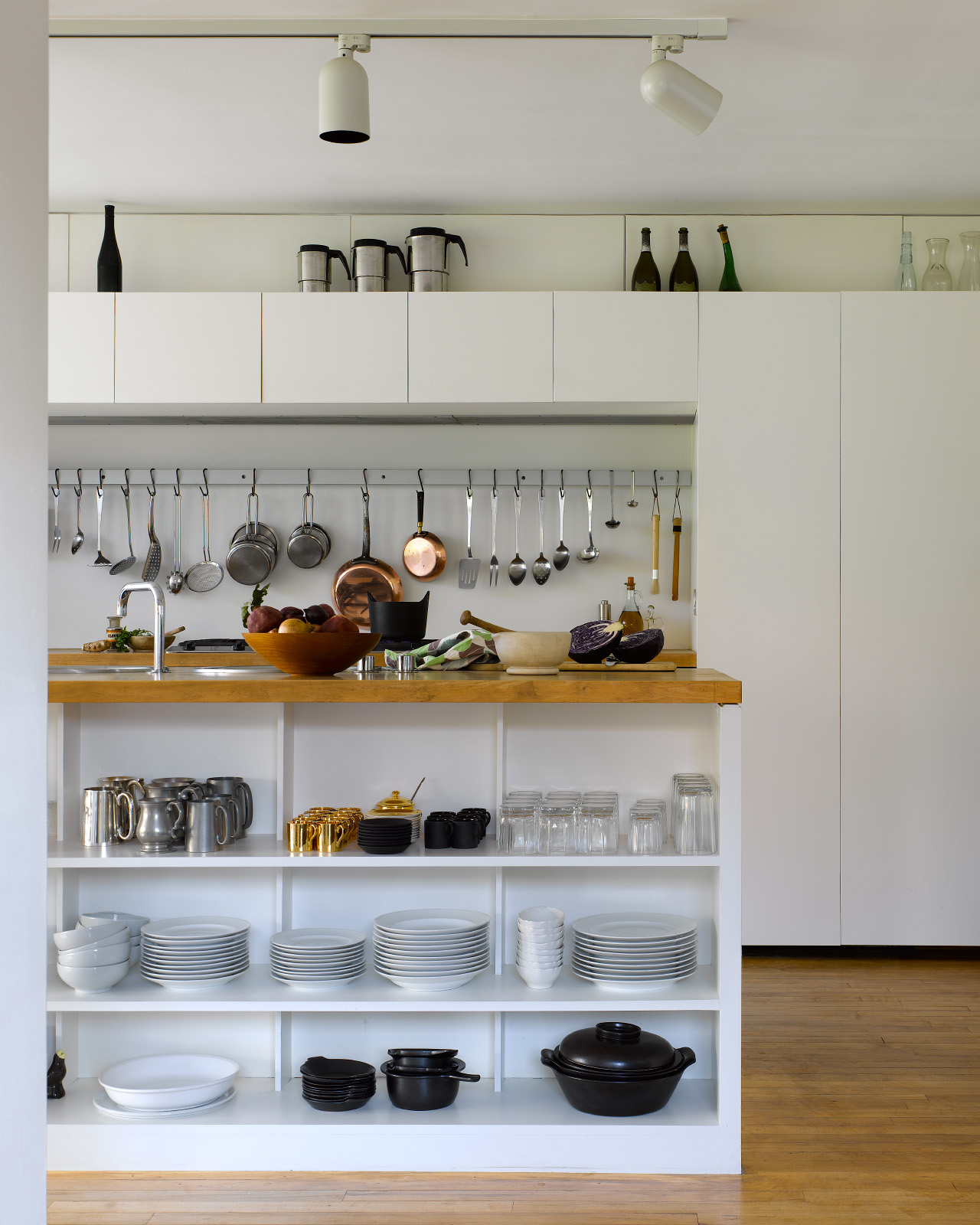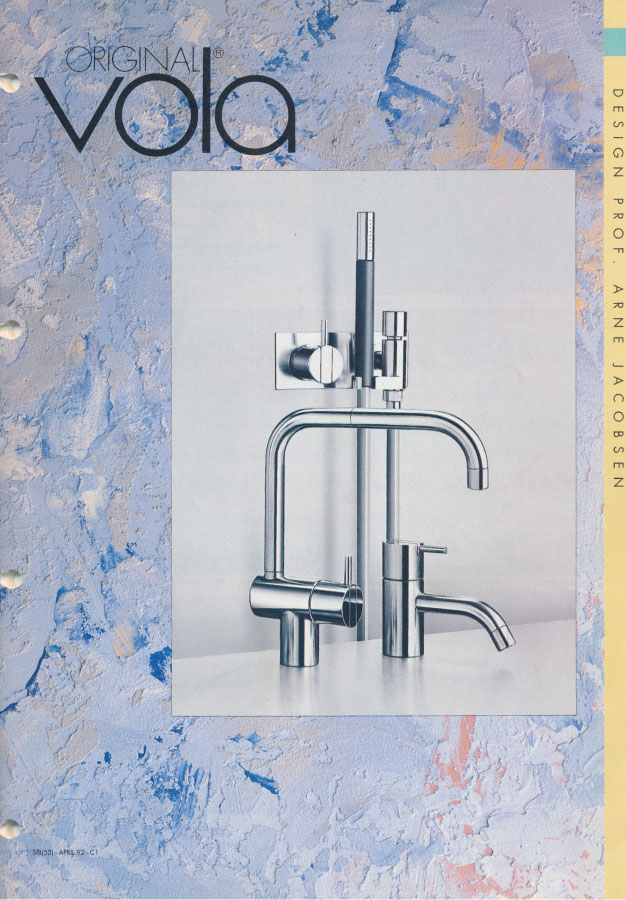 1990s Archive
Brochure cover taken from 1990s product catalogue collection.
Royal Music Hall, Concertgebouw, Amsterdam
In 1995 the total restoration and renovation of the Royal Concert Building in Amsterdam began, it took 10 years to complete. VOLA products are fitted in the public restrooms.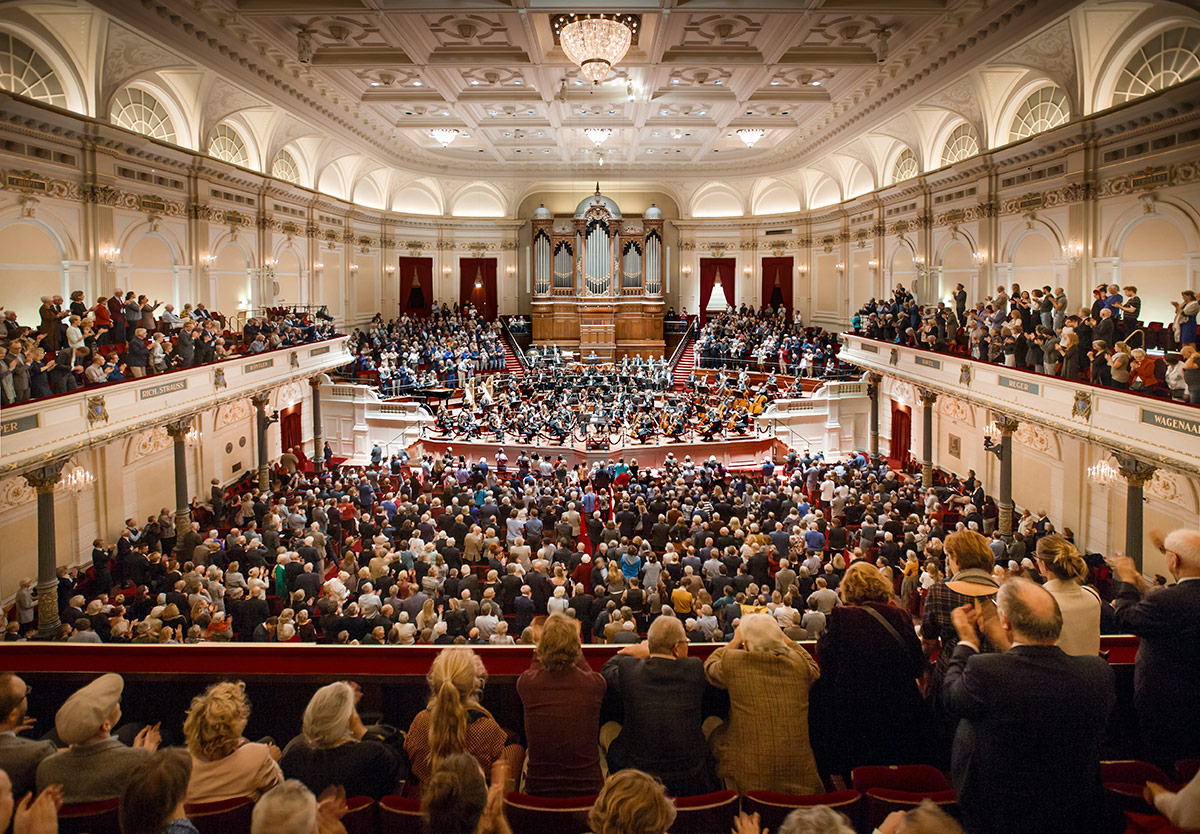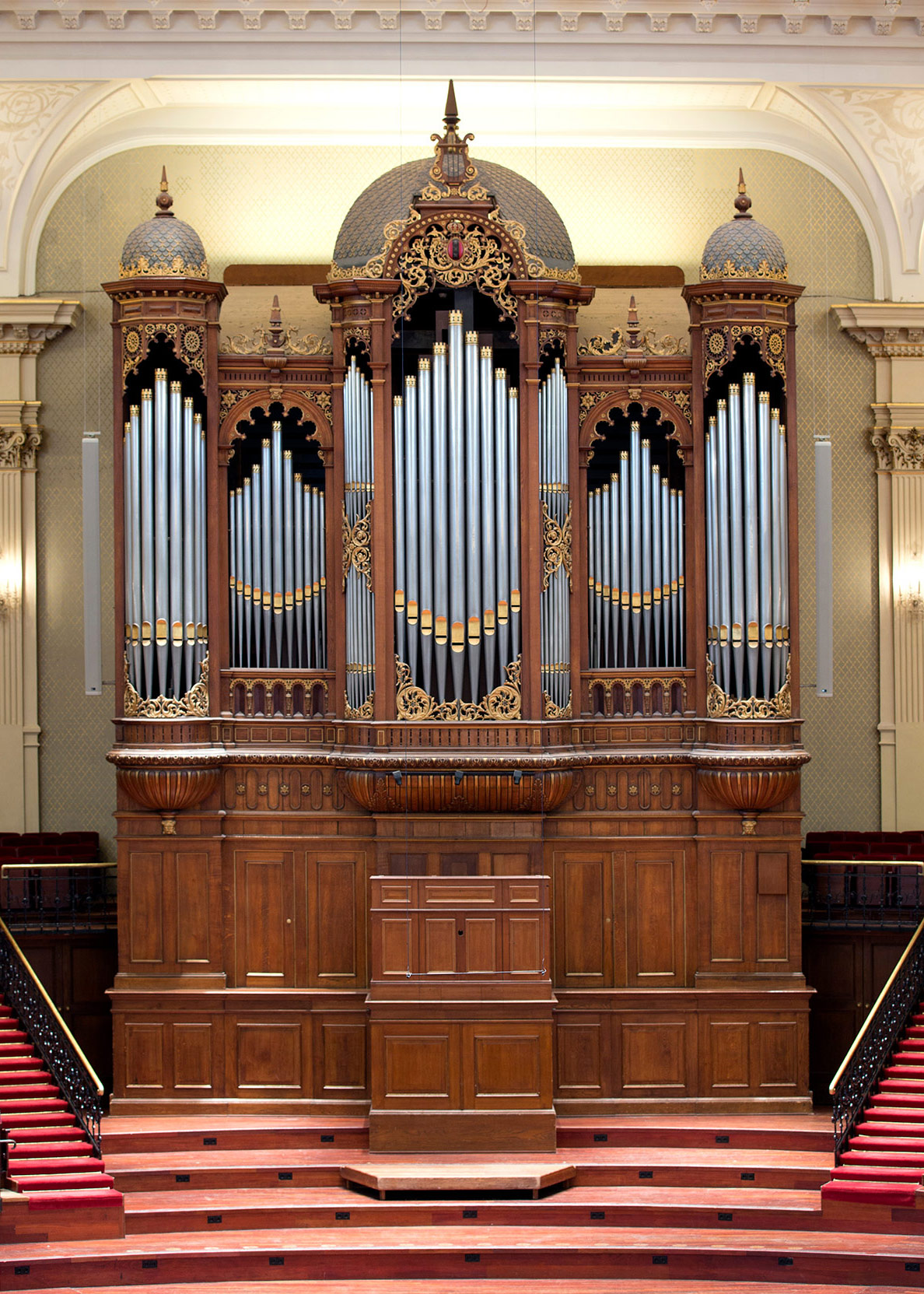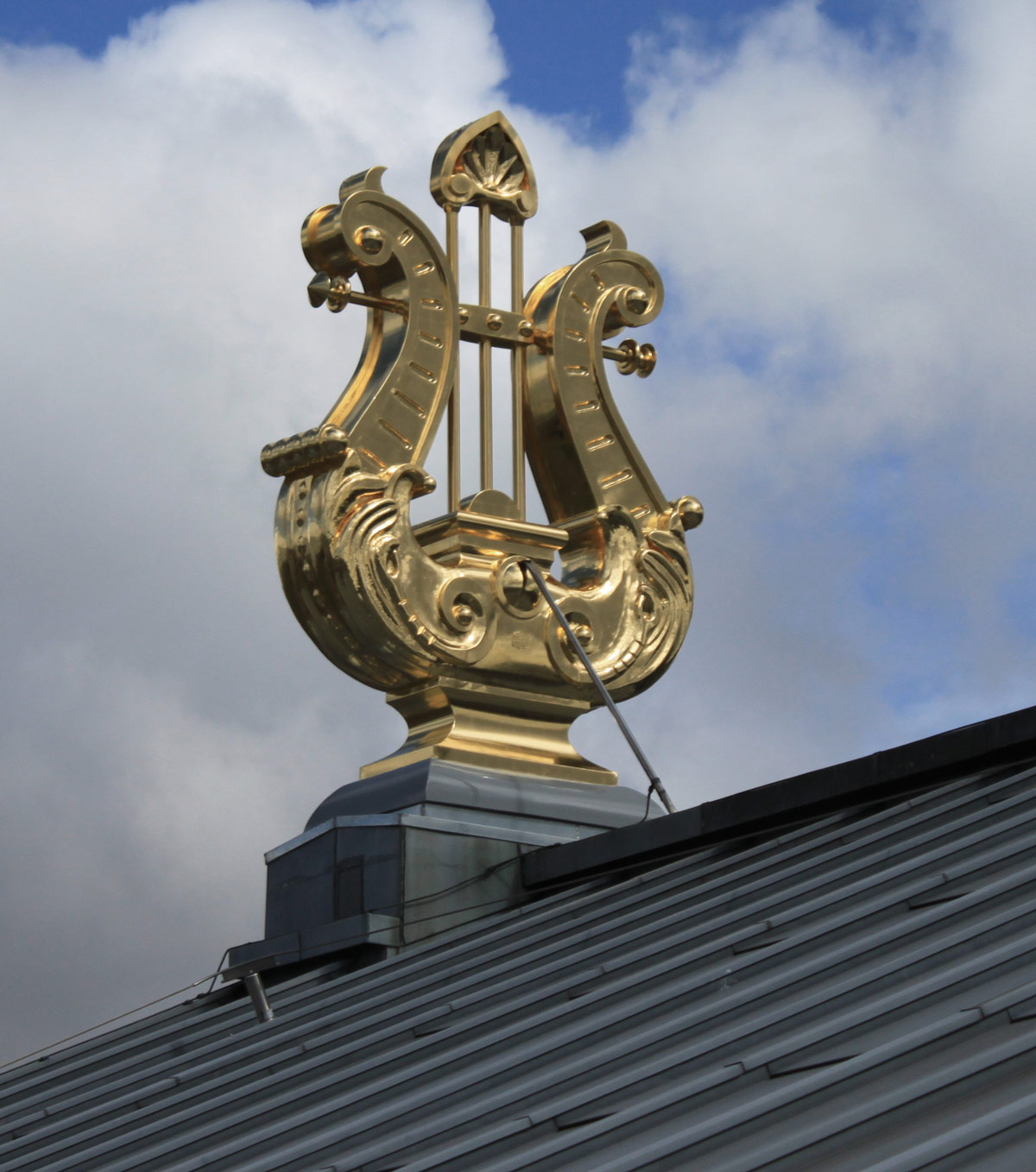 German Reichstaag
VOLA can be found in many prestigious buildings around the world including the new German Reichstag in Berlin by Foster + Partners.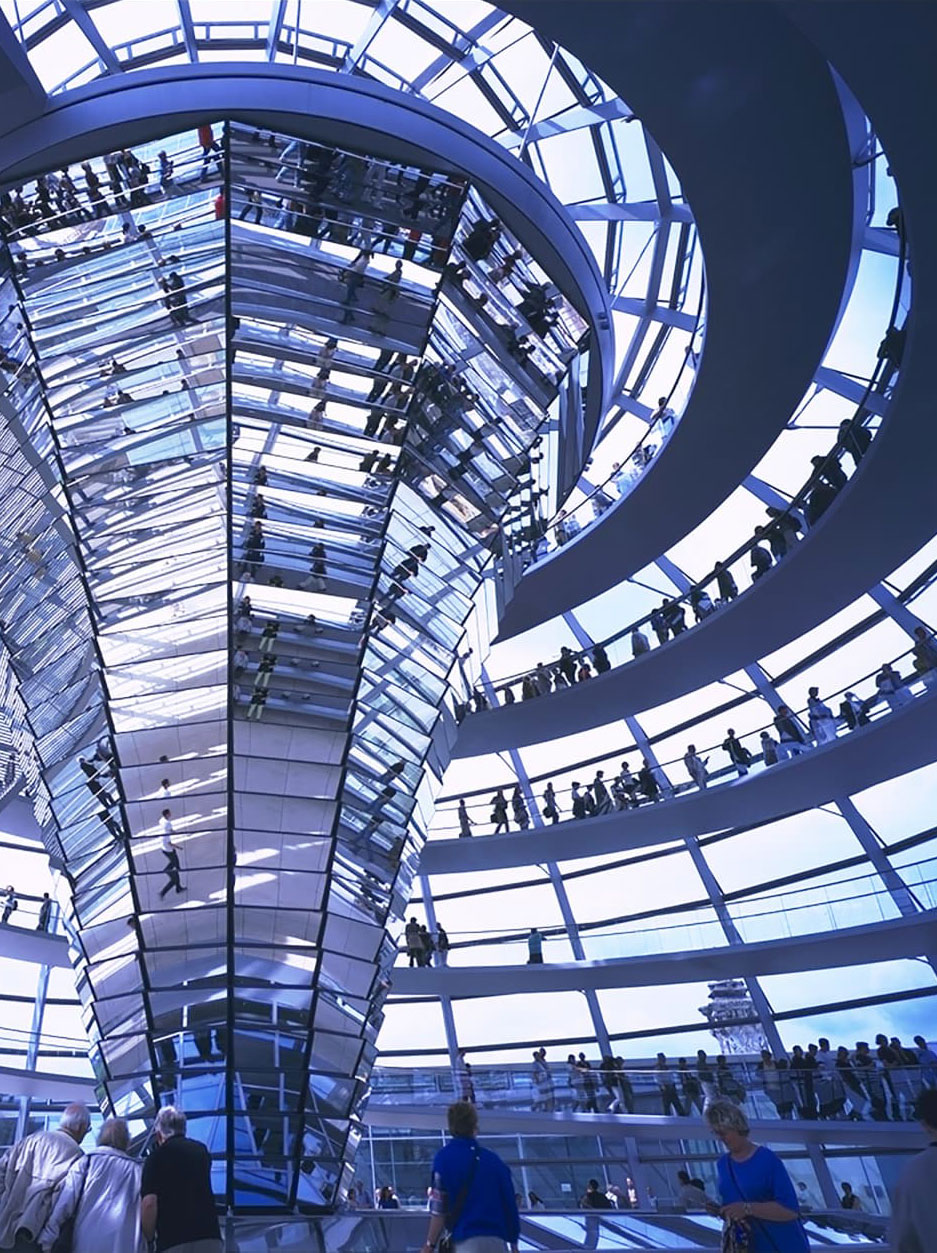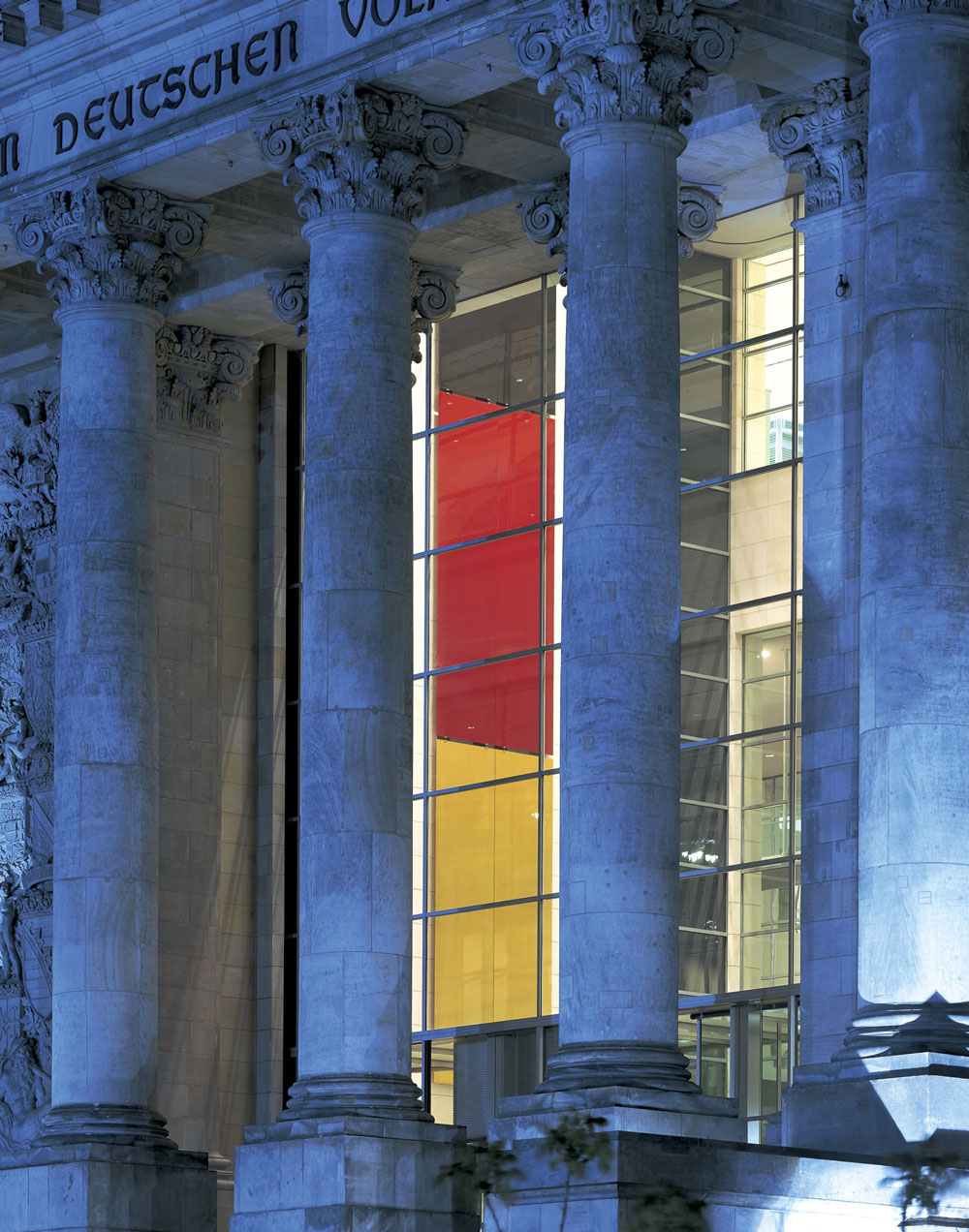 21st Century Museum of Modern Art, Japan
VOLA KV1 becomes part of the collection at 21st Century Museum of Contemporary Art, Japan.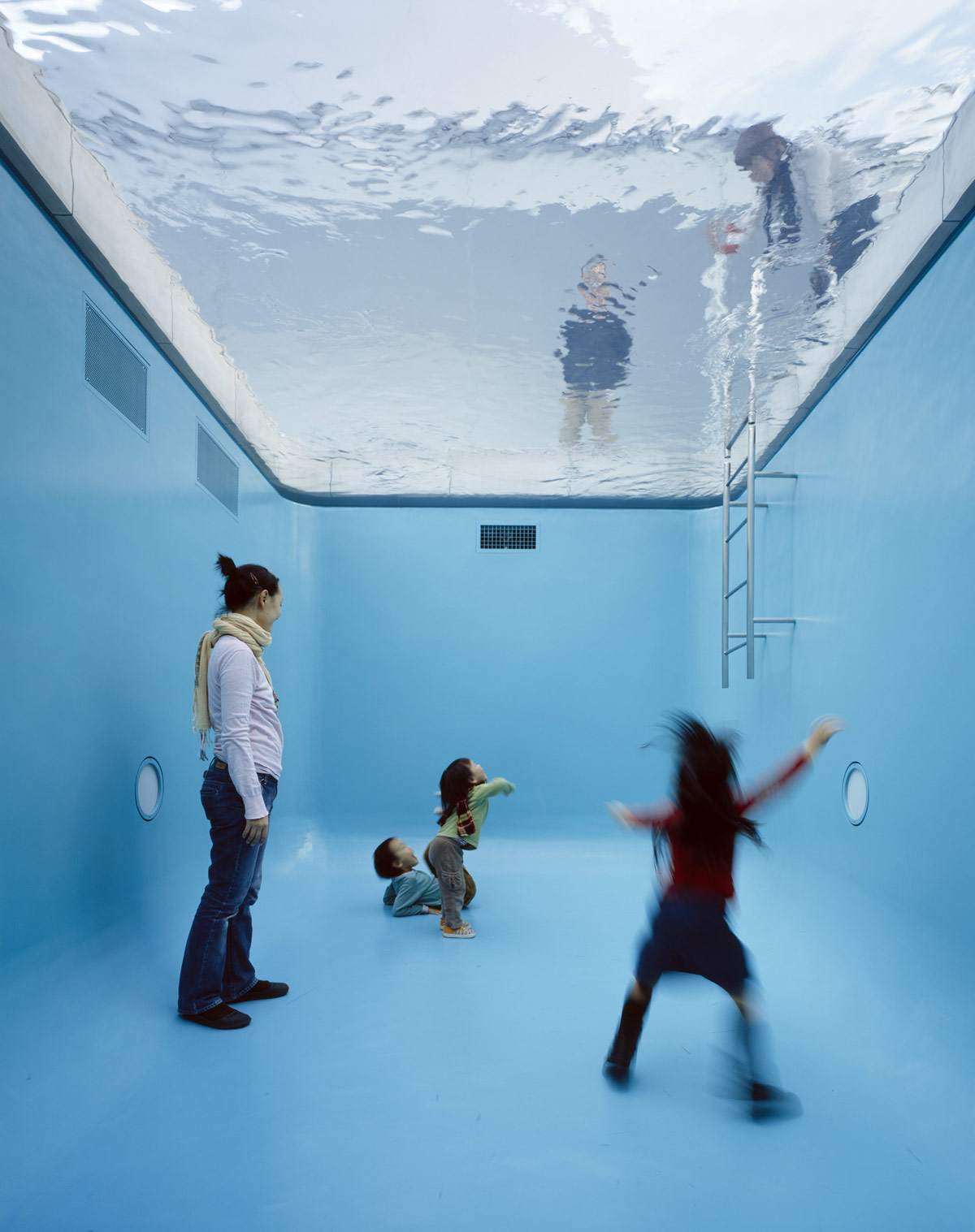 FS1
The modern bathroom should be a place of retreat and relaxation from the stresses of life. VOLA products help architects and designers to create holistic bathing spaces that harmonise with their environments.
In 2006 the design team of Link Arkitektur designed the floormounted mixer FS1 for VOLA.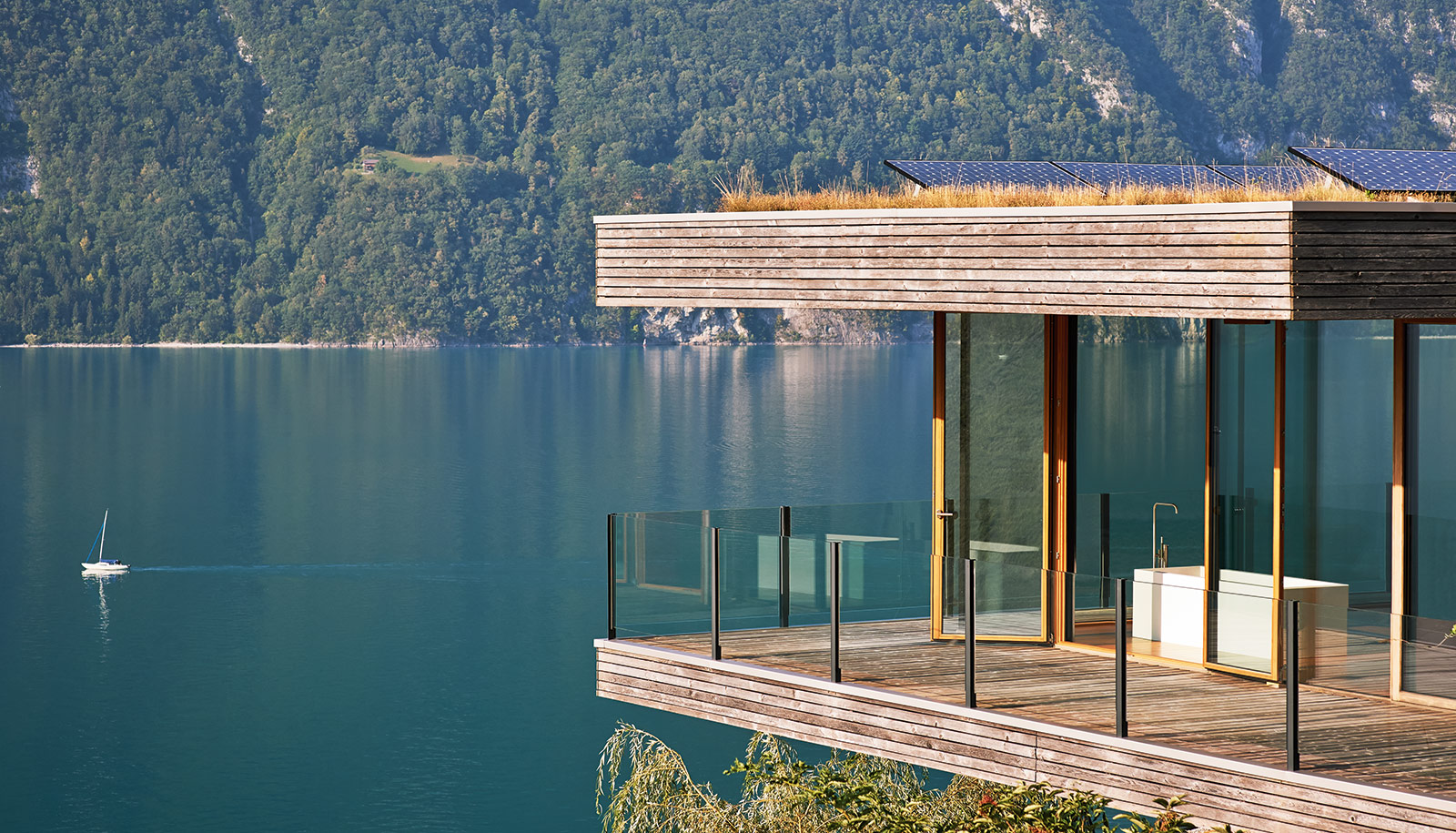 Water and Wellness
Water is a vital element of life and a key part of wellness. This relationship has always been at the core of VOLA design.
Architects and designers choose VOLA for the emphasis that its products place on purity and pleasure.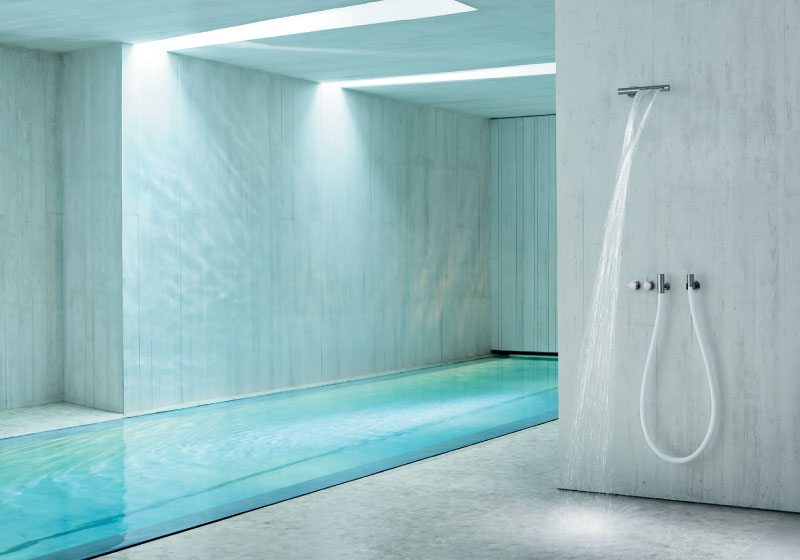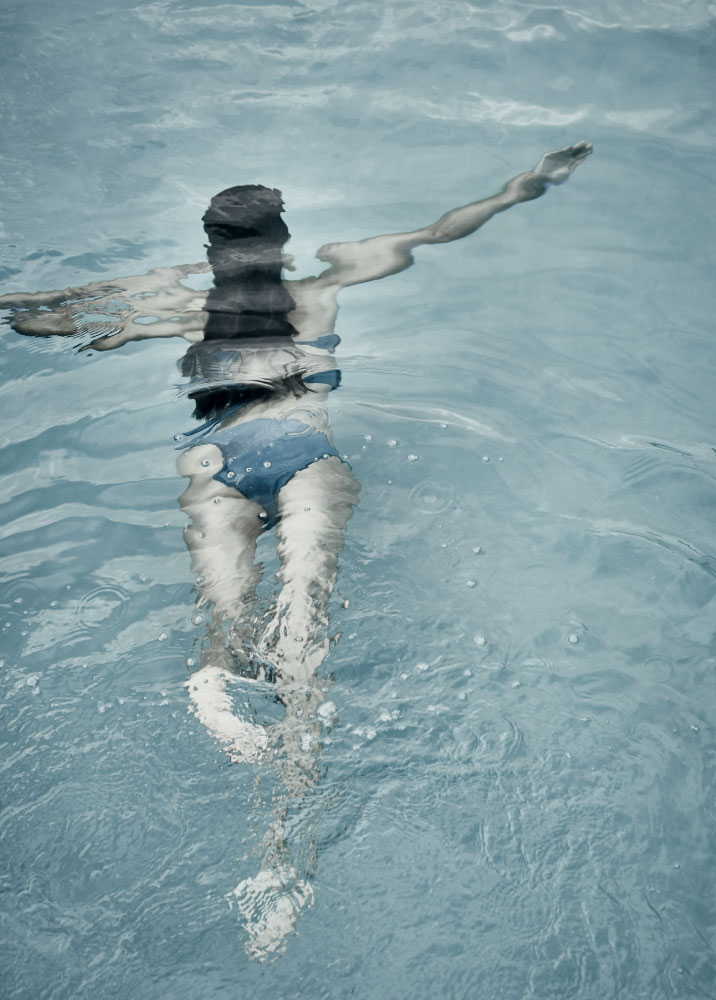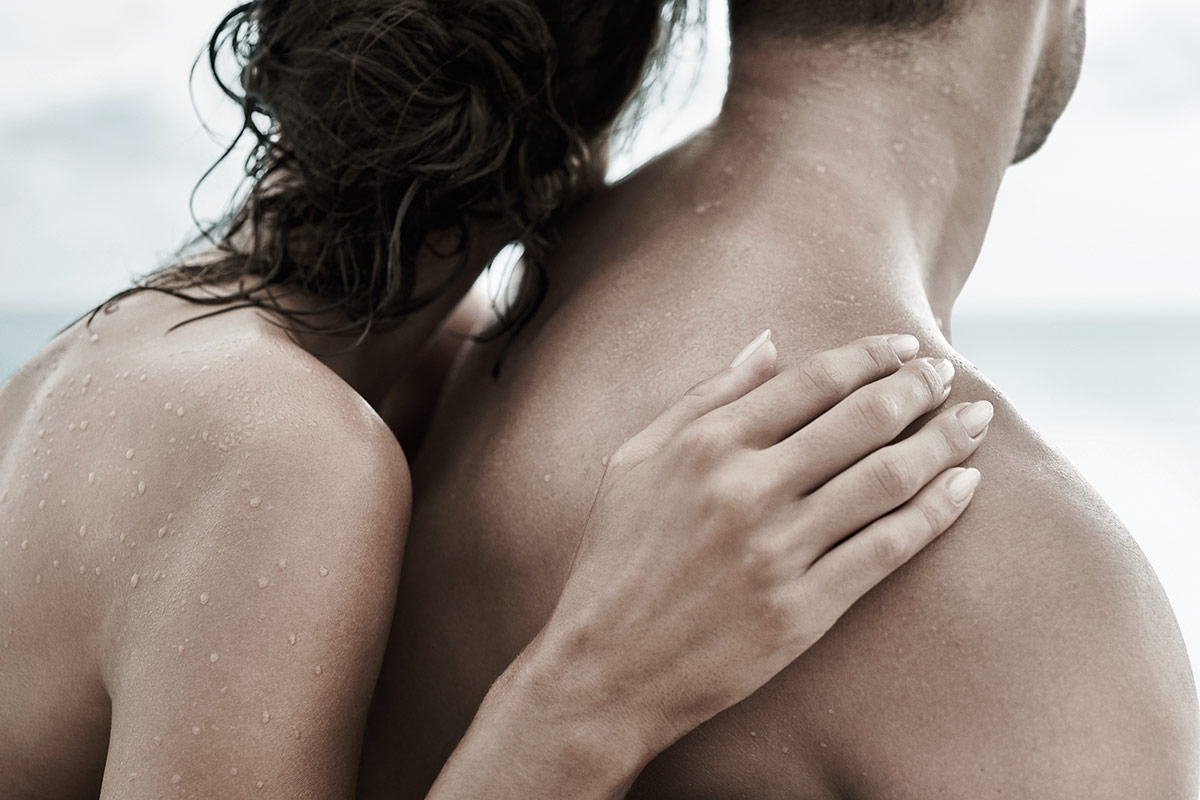 VOLA Academy
The VOLA Academy is designed as an addition to VOLA's existing headquarters, performing as a showroom and trainee center. The design of the building is based on the minimalist vocabulary of VOLA's products, featuring a simplistic and stylish architectural language.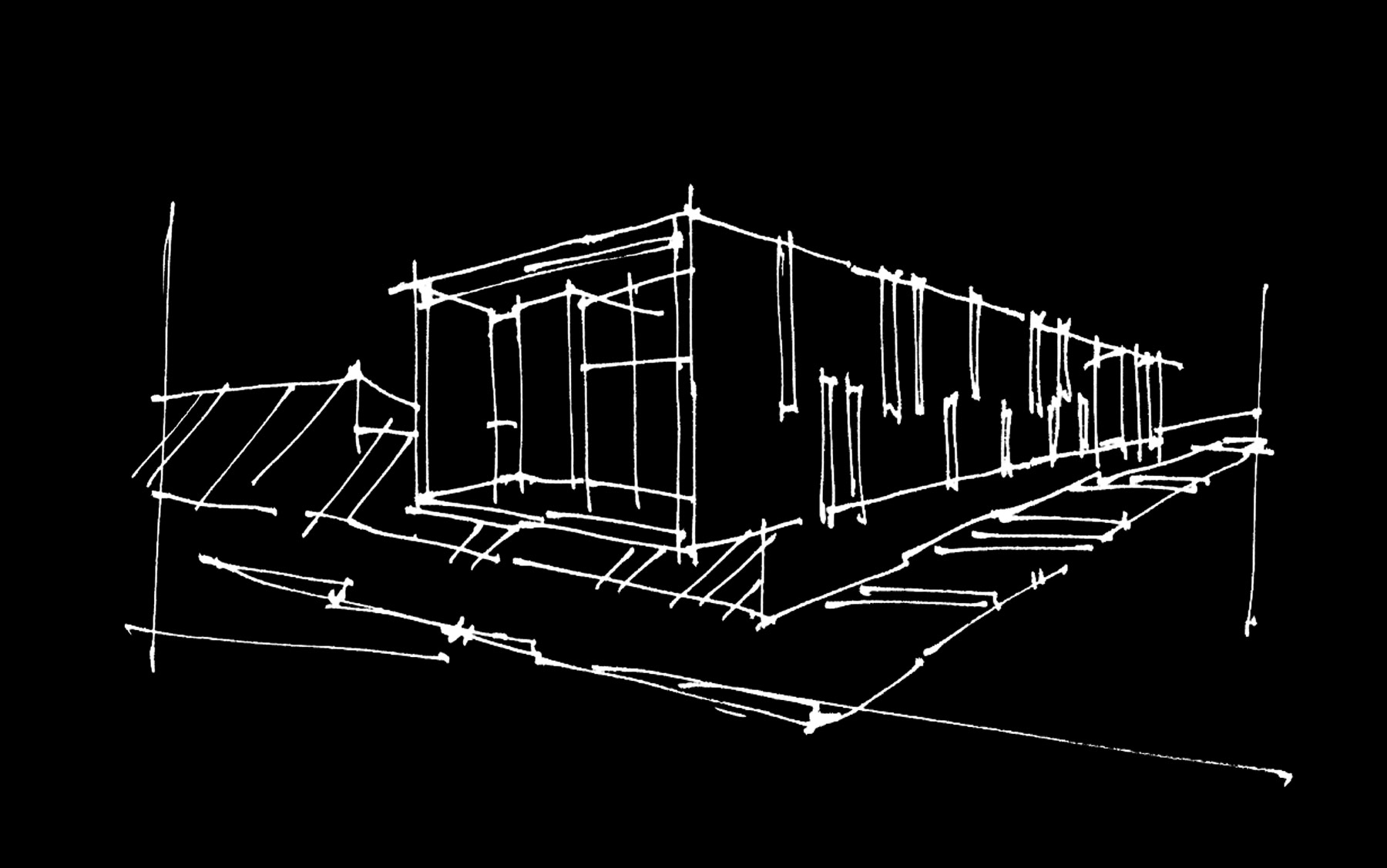 MoMA Exhibition
VOLA products feature in the 2011 exhibition 'Counter Space: Design and the Modern Kitchen' which explores the 20th century transformation of the home.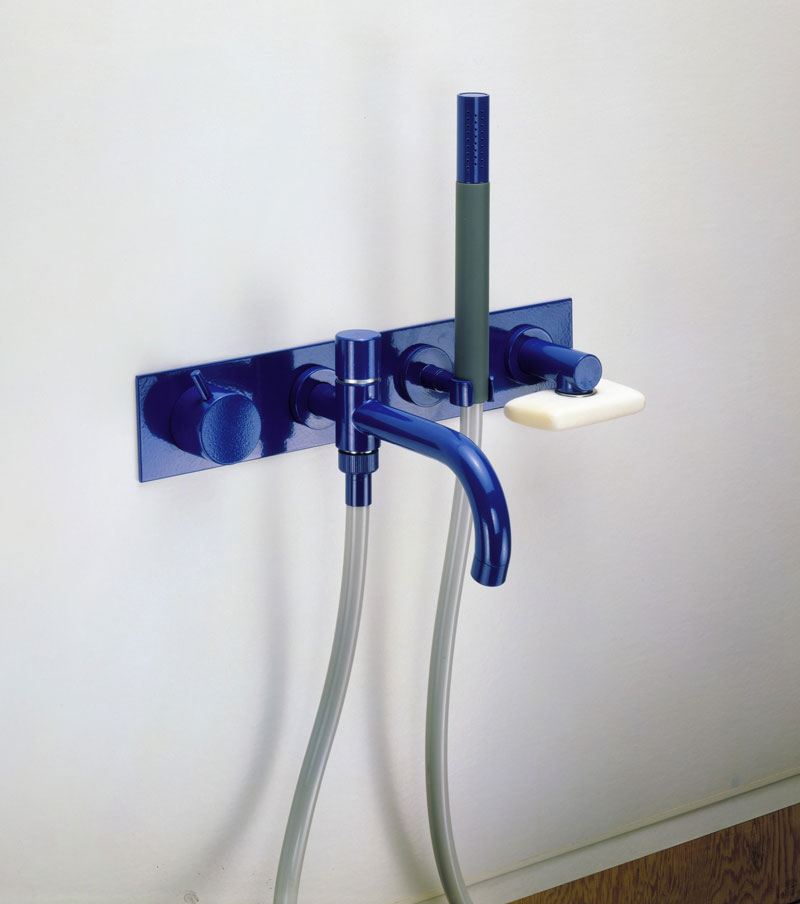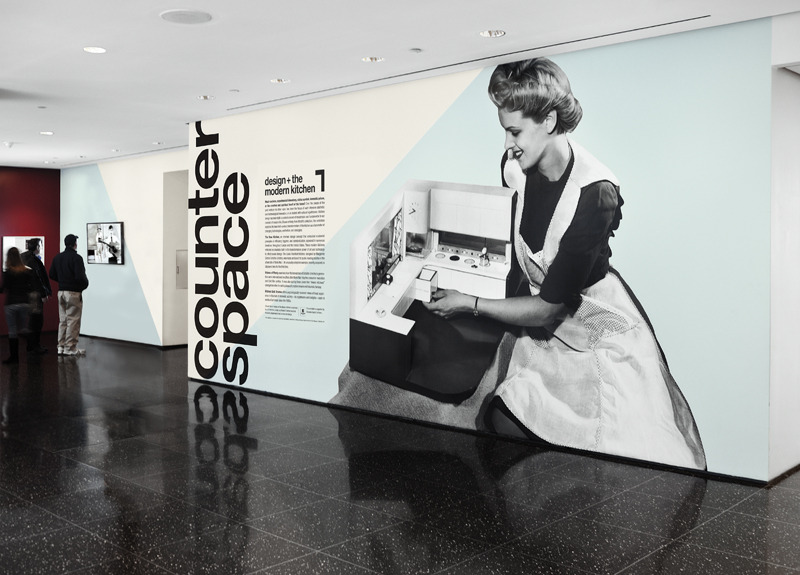 Danish Design Museum Exhibition
Drawing on his long-term interest in Danish design, London-based Jasper Morrison curates a historical exhibition of products created by designers from the Nordic country entitled 'Danish Design – I Like It! Jasper Morrison'. VOLA KV1 in yellow is showcased.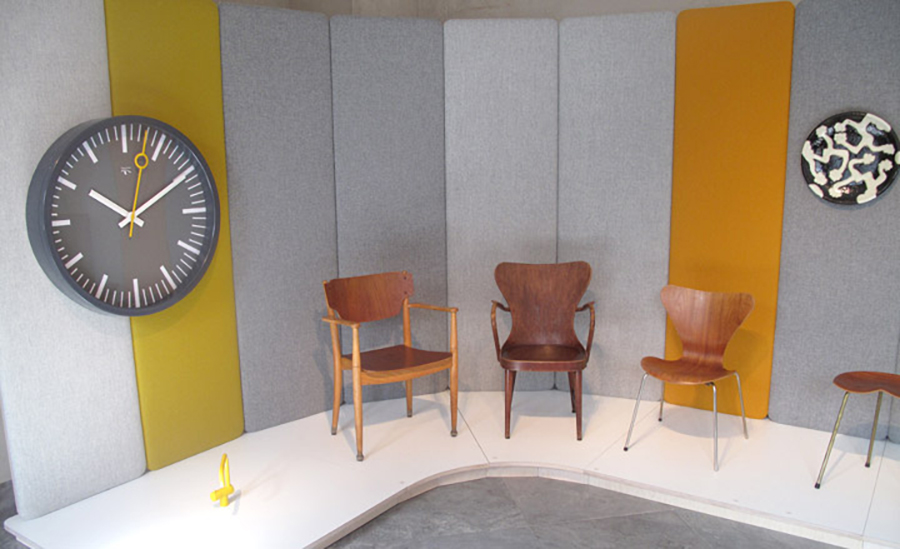 Link Arkitektur:
Product design
Link Arkitektur, formerly Aarhus Arkitekterne, has been designing VOLA products since 2006. Products include the T39 towel warmer and 060 round shower. These products have won many prestigious design awards.
Torben Madsen, design director, is interviewed by Dezeen about his design philosophy below.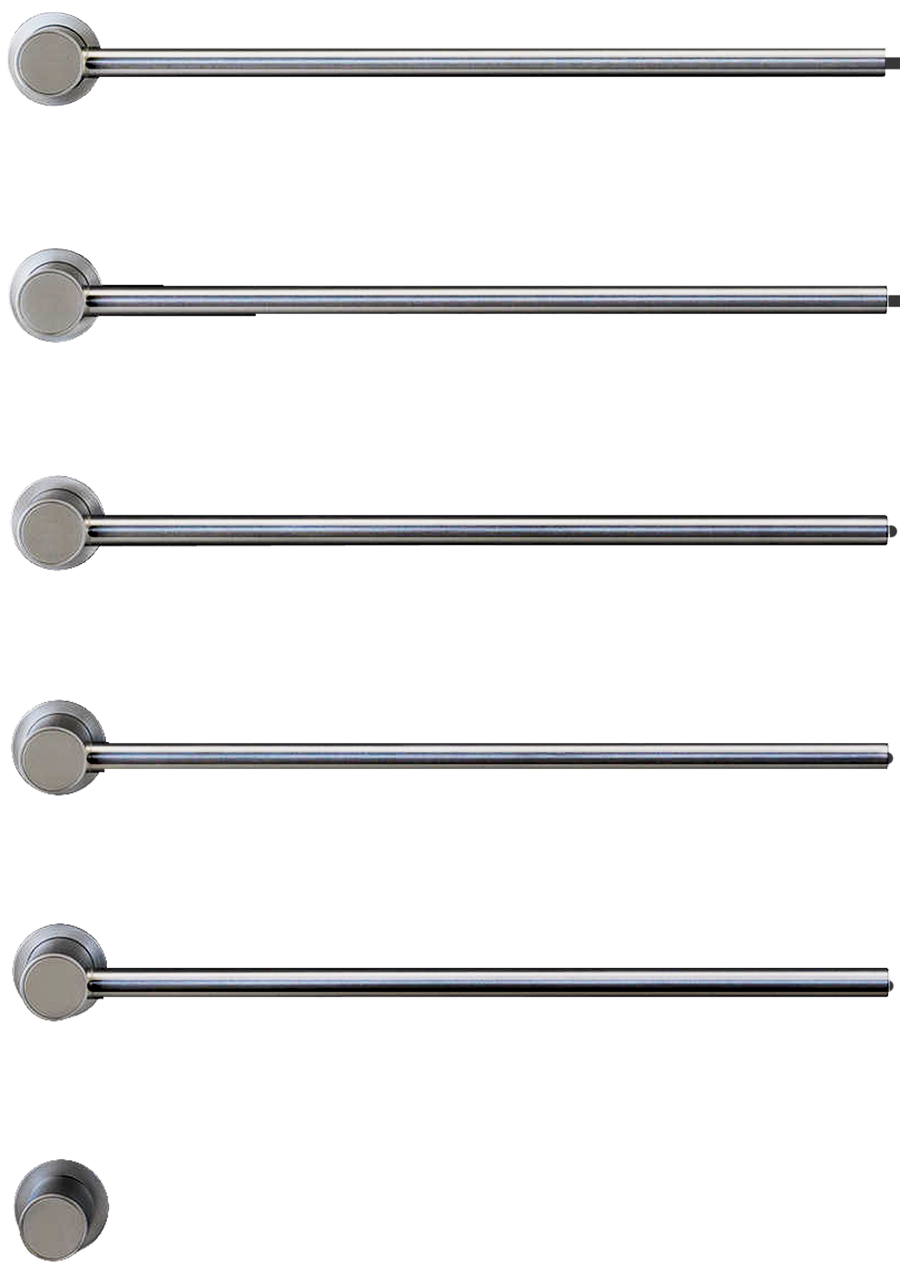 Museum of Modern Art, Aalborg
Kunsten is a living art museum allowing space for immersion, wonder and fascination. Following a period of refurbishment, the museum reopened its doors in January 2016 to include VOLA basin fittings.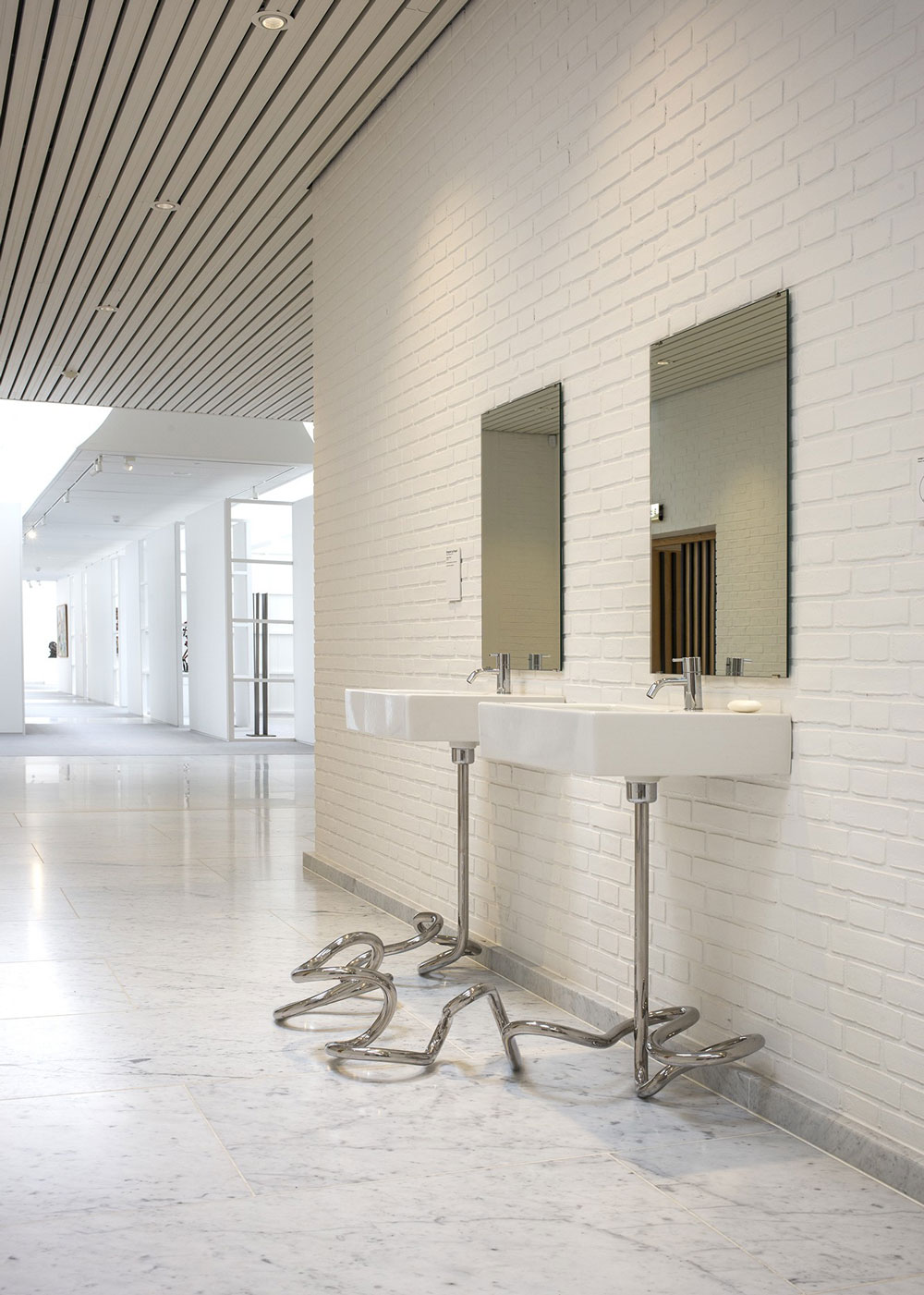 Rising Architecture Week
A two day conference focusing on how architecture and construction can help solve future challenges. A crucial commercial sponsor of Rising Architecture, VOLA opened its 2008 facility in Horsens to visitors and took the long route around the brass recycling system to introduce the central theme and keyword of the conference: sustainability.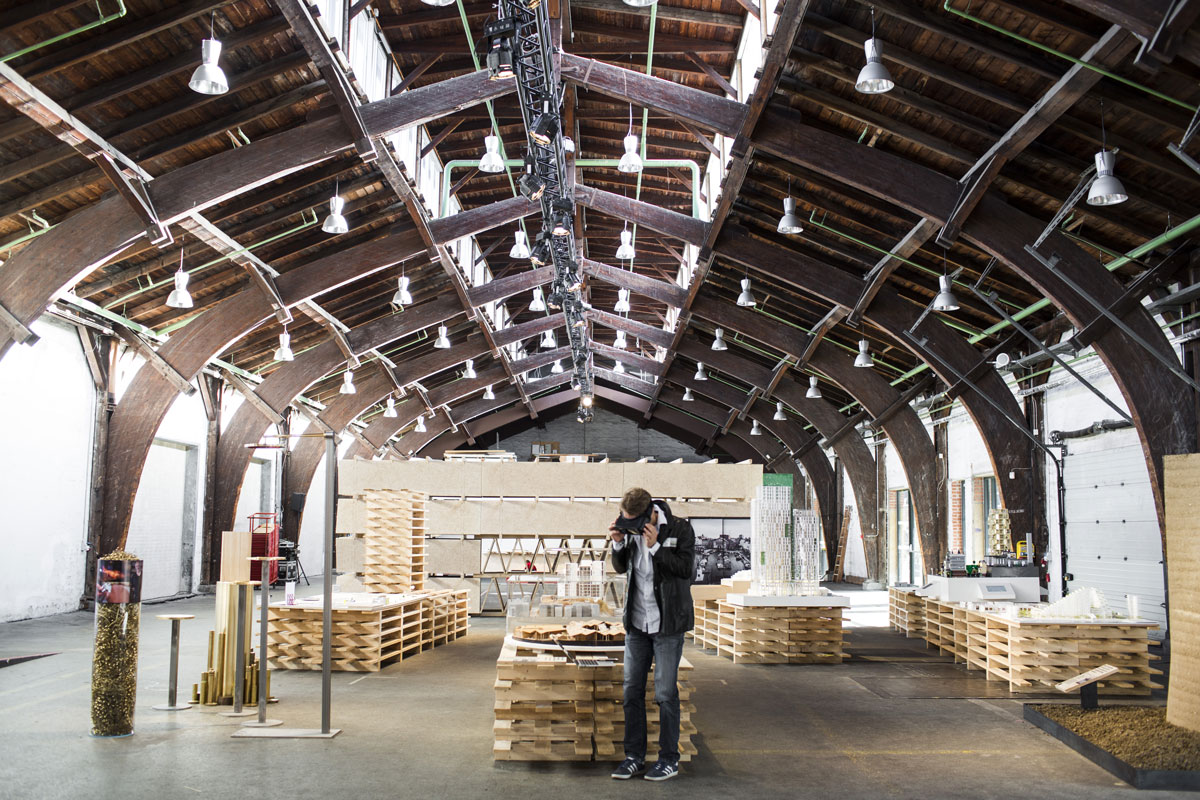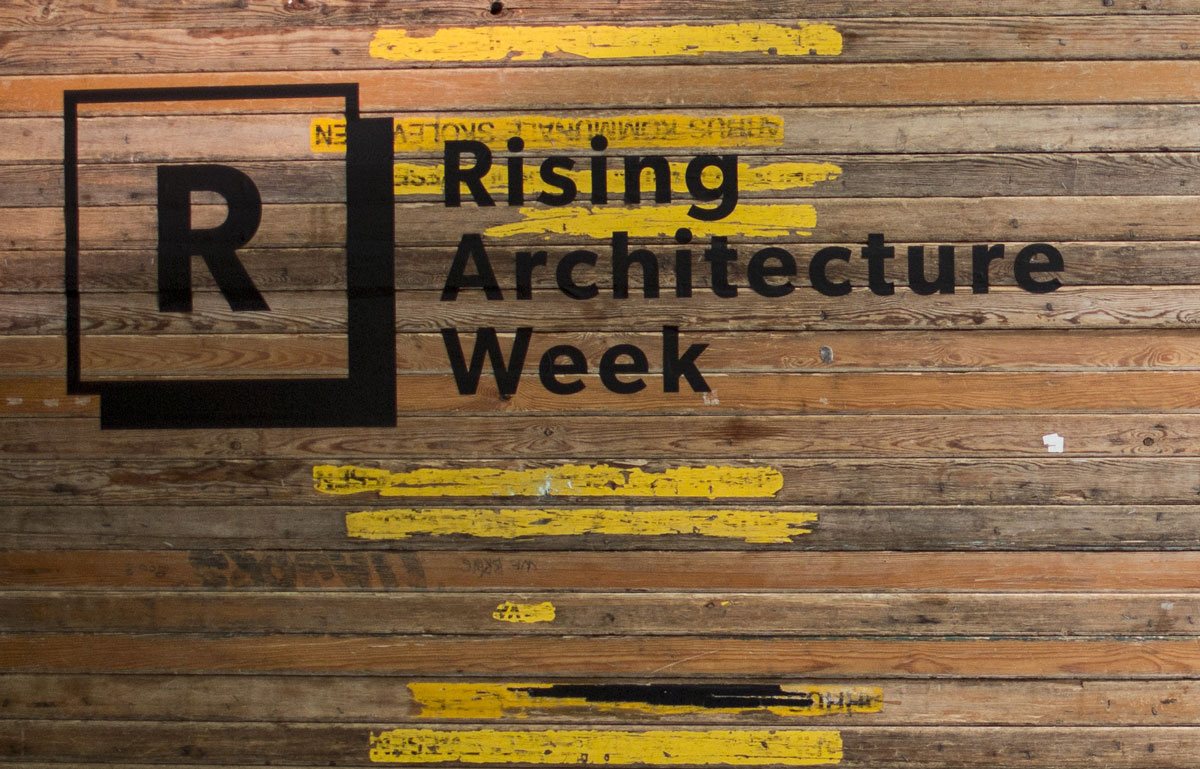 Milan Design Week
This product is part of Design School Kolding's 'super super' installation that has altered and REDO'ne residual materials supplied by Danish companies into new, beautiful and peculiar pieces of art in the finest supermarket style.